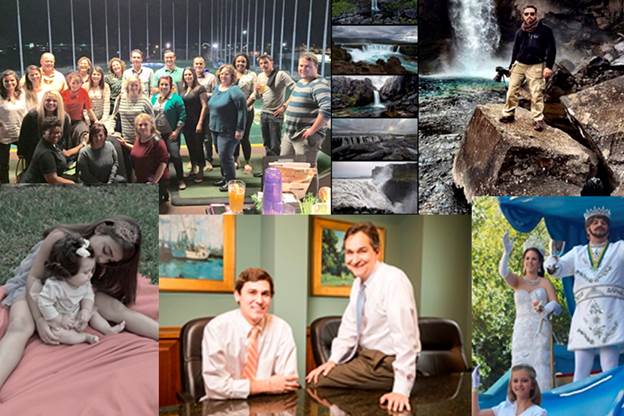 NEW YORK
Atlantis
National Services Inc. has completed the audit examination required for SSAE 16
SOC1 Type 2 certification. The certification is one way title agents can
demonstrate that they meet the compliance standards lenders are requiring.  "By going through such an extensive six-month
auditing process, we are now able to provide lenders and other financial
institutions a report that addresses their concerns in a format which is most
familiar to them at their level of assessment, " Radni Davoodi, the company's
founding partner, said.  Atlantis is
licensed in 32 states. 
NEW JERSEY
Keeping it
all in the family, Tara Guld has
taken the reins at University Title
Insurance Agency, which was founded by her Mother, Linda Guld, 20 years ago. 
"Tara is passionate about the business and committed to operating the
company consistently with the founding principles her mother established," the
company said in press release announcing the transition.  
The senior vice president and state manager for New Jersey and
Pennsylvania, has welcomed eight new agents to the WFG family.  In addition to University Title (Manahawkin, NJ), mentioned above, they are: Acres Land Title Agency, Inc.,
Millburn, NJ; Cambridge Land Transfer
Corp., Millington, NJ; Coastal Title
Agency, Inc., Freehold, NJ; Legend
Title, LLC, Bayonne, NJ; Mega Title,
LLC, Matawan, NJ; New Dawn Title Agency,
LLC, East Brunswick, NJ; and Regal Title
Insurance Agency, Inc., Westfield, NJ.
MASSACHUSETTS
Kosta Ligris, owner of Boston-based Ligris and Associates and one of WFG's top agents, is on the planning committee for the "TomorrowNite Gala," an annual fundraising event benefiting St. Jude Children's Research Hospital. This year's event, featuring a silent auction, dinner and dancing, is being held at Boston's he Mandarin Oriental Hotel. WFG will be one of the corporate sponsors for the third consecutive year. Kosta, a St. Jude 'hero', is running in this year's Boston Marathon. He has raised more than $14,000 toward this year's goal of $50,000 for the hospital. You can check out his donation page here.
CALIFORNIA
Michael Cohan, CEO of Unisource, is awaiting the arrival of his second daughter, due in
April. 
TEXAS
Students
wind down at Top Golf after attending the first day of grueling classes at the Texas Land Title Association's 2015
Land Title School in Austin.  WFG hosted the networking event,
attended by 20 students representing 10 Texas agents.  
<![if !vml]>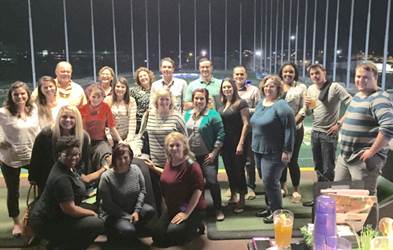 <![endif]>
Solutionstar Settlement Services, based in Lewisville, TX, has
acquired Austin, TX-based Title 365.
SOUTHEAST REGION
Attorney Eric Bradshaw, one of WFG's top agents
in Charleston, enjoys travel and photography when he's not closing real estate
transactions.  He's pictured here, with
some of the photos he took on a recent trip to Iceland. 
                                                       <![if !vml]>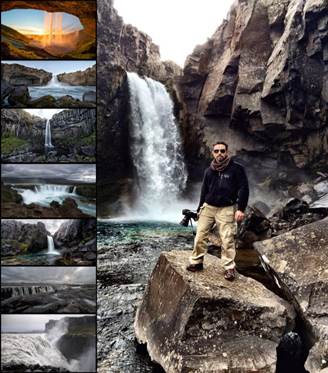 <![endif]>
Robert Donaldson IV (left) is joining the law practice
of his father, Robert Donaldson, a
WFG agent in Mt. Pleasant, SC.  
                                                <![if !vml]>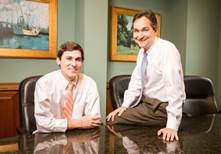 <![endif]>
The South Mountain Group celebrates its 10th
year in business this month.  SMG
provides title, escrow and loan closing services in 29 states and the District
of Columbia.  Congratulations to
Principal Ellen Leiby and her outstanding crew. 

FLORIDA
No sibling
rivalry here.  Big sister Ava (almost 9)
and little sister Anna (a year old this May) are obviously getting along just
fine.  Their proud Dad is Joseph Onofre,
director of business development at Prominence Title and Escrow in Orlando,
FL.  "They are the joy of my life," he
says, "and I wouldn't want it any other way." 

                                 <![if !vml]>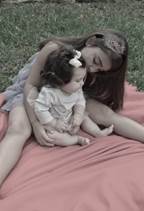 <![endif]>
LOUISIANA
Brent Laliberte, WFG Agent/Owner of Bayou Title, Inc., recently earned the
American Land Title Associations' National Title Professional designation.  He was one of four agents to receive the ALTA
designation last year, held by only 34 other industry leaders in the
country.  Way to go, Brent.  Congratulations on a huge achievement! The
entire city of New Orleans celebrated it. 
Well, not really.  But in an
unrelated event, Brent was crowned "King of the Krewe of Pontchartrain," the
New Orleans Mardi Gras organization.  His
"Queen," daughter, Amanda (pictured below),  
a freshman at LSU, rode with him on the float at this year's Mardi Gras
parade.
                                                            
<![if !vml]>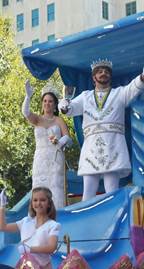 <![endif]>