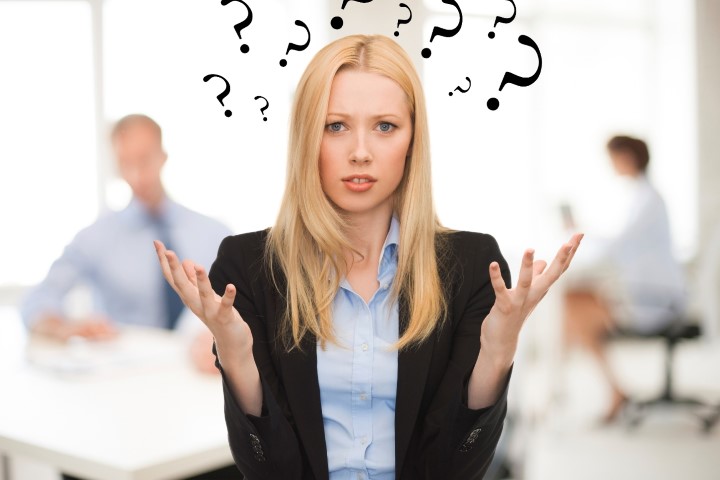 Can we talk? That's not the most original opening line you're likely to hear, but it is one title agents should be using with their real estate clients and contacts as the August 1 effective date for the TILA-RESPA Integrated Disclosures (TRID) draws near.
Real estate professionals have generally assumed that these regulations and others issued by the Consumer Financial Protection Bureau (CFPB) apply only to lenders and won't affect real estate practitioners, who aren't regulated by the agency.
Title agents know better. You understand that the impact of the CFPB's regulations will extend far beyond the financial institutions they oversee, and you should make sure the real estate professionals with whom you interact understand this, too.
Why is this your job? Well, it isn't really. But it is definitely in your interests to play the educator's role – first, because real estate brokers and agents are an important source of business for you, so you want them to survive and thrive. And second, because demonstrating that the real estate professionals on whom you rely can rely on you to provide critical information will strengthen your relationships with existing clients and highlight your value to clients you want to attract.
What Realty Professionals Should Know
Recognizing this, WFG has developed some informational materials (click here and here) to help you explain how the new mortgage disclosure rules will transform the closing process, and how those changes will affect everyone involved in it – lenders, settlement agents and real estate professionals. Among the key points you should emphasize for real estate practitioners:
The new rules take effect August 1. This is the first point you should make ─ the changes are immense and they are coming soon.
The rules create tight time frames (borrowers must receive the closing disclosure statement no less than three days before the closing or "consummation" of the loan); they establish rigid requirements for accuracy ―costs detailed in the closing disclosure can't vary much from the lender's original estimates; and lenders could incur huge penalties if the rules are violated.
Because of the penalties they face and the accuracy standards they must meet, lenders and not settlement agents, in most cases, will be preparing and delivering closing disclosures to home buyers.
Lenders won't tolerate errors in the estimates and fee schedules real estate agents and other vendors provide. The demands for speed and accuracy will be high; the margins for error very small.
Closings may be delayed to meet the disclosure deadlines. Changes, even relatively minor ones, could trigger a new three-day disclosure requirement; multiple changes will trigger multiple three-day disclosure periods.
Purchase contracts should allow at least 60 days for closings; shorter time frames will be problematic and may prove impossible to meet.
Because the new disclosures are more detailed, homebuyers are likely to have more questions about them. Real estate agents and brokers should anticipate those questions and be prepared to answer them.
At least initially, most lenders will probably process transactions through a single conduit. Real estate professionals should make sure the title agents they want to recommend have software compatible with the platform the lender is using.
The new closing disclosure document looks different from the old ones. It requires some new information and organizes and classifies old information differently. Realtors should be aware that the new form probably won't meet FTC or state requirements for documenting the volume of real estate transactions they report.
Compliance Requirements for Vendors
Perhaps the most important point you should make in talking to your real estate contacts is this: Lenders will be very selective about the settlement services providers they use. This isn't just a function of the new mortgage disclosure rules; it's an outgrowth of the expansive regulatory framework the CFPB has created to protect consumers, and the expectation built into it that lenders must not only comply with these regulations themselves; they must ensure that the third party vendors they use comply as well – and not just with the mortgage disclosure regulations, but with the entire body of consumer protections the CFPB has established.
You should explain to real estate professionals, because most aren't aware, that lenders will expect title agents and other vendors to have in place policies, procedures and protocols to:
Protect consumers' confidential information;
Avoid practices regulators define as "unfair, deceptive or abusive";
Manage consumer complaints;
Ensure business continuity after a disaster; and
Audit and safeguard escrow funds.
This list is short but representative of the extensive and detailed compliance measures lenders want to see. If agents question how serious this "vendor compliance thing" is, you can point out that one national lender has reduced its list of approved vendors from 25,000 to 10,000. The bottom line for real estate professionals: They will still have a role in the selection of settlement services providers, but they will no longer have the carte blanche they have enjoyed in the past. They will have to verify that the providers they recommend are on the lender's approved list, and they should ask the title agents they use, or want to use, the same compliance questions lenders will be asking to make sure they have the compliance procedures, technology and capacity required to handle closings under the new rules.
WFG's emphasis on compliance and the comprehensive Compliance Management System we have developed for title agents should give you credibility when you discuss compliance issues with real estate professionals. They should also give you a competitive edge when the real estate agents in your network evaluate their current relationships with settlement agents and contemplate new ones.