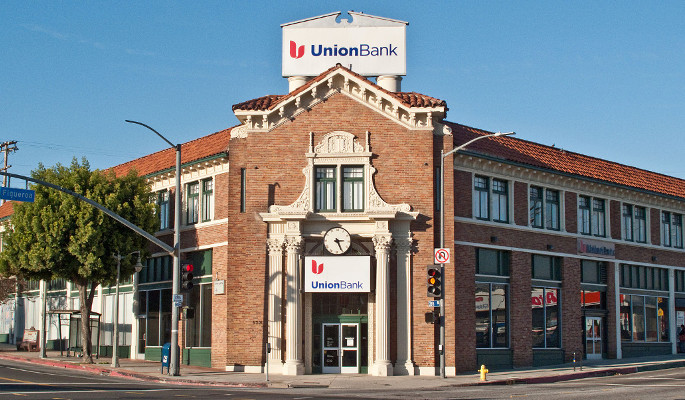 Union Bank is preparing for the Consumer Financial Protection Bureau's (CFPB) Integrated Disclosure rule effective August 1, 2015. As we march towards the implementation date, we want to inform our partners how the rule will change the way we facilitate loan closings.
Closing Loans with Union Bank
The following steps will need to be taken in order to close loans with Union Bank. It is important you review these items and take the necessary action now, in order to be ready to close loans with Union Bank in conjunction with the CFPB's Integrated Disclosure rule effective August 1, 2015.
Step 1: Register for Closing Insight™
Step 2: Register & Apply for Settlement Agent Due Diligence Review
Step 3: Provide Closing Protection Letter with each closing transaction
Step 1: Register for Closing Insight™
As previously communicated, Union Bank will be using Closing Insight – a web-based tool designed to streamline the closing process and support the TILA-RESPA Integrated Disclosure rule (TRID). A key feature of Closing Insight is the Closing Collaboration Portal, a secure, neutral platform where settlement agents and lenders can exchange information and communicate closing needs, from fee refinement to settlement statement preparation.
As of August 1, 2015, all documents, data and information related to loan closings will be exchanged through Closing Insight.
To register and for more information, go to www.ClosingInsight.com.
We would like to have all our settlement agent partners signed up with Closing Insight by June 15th.
Step 2: Register & Apply for Settlement Agent Due Diligence Review
As part of our vendor management process and in compliance with the CFPB regulations, we must perform due diligence on all of our settlement agent partners. In order to facilitate this, we have enlisted the services of Secure Settlements, Inc. (SSI).
If you are an attorney, title agent, escrow agent or notary and will be handling our mortgage proceeds, document packages or both, then you must be reviewed through our due diligence process.
Please review the FAQs before you begin the registration process.
Registration Process:
To register, go to www.securesettlements.com/agent-registration. Registration is free for our Settlement Agents. Please use Promo Code: UNBK000 at checkout.
You will be asked to upload the following documents to the SSI website:
Evidence of Insurance Coverage / Insurance Certification
E&O Insurance / Fidelity Bond (If Applicable)
Wiring Instructions
Signed Internal Controls Letter

– Please provide only one of the following:

SSI's Internal Controls Policy Letter – signed & inserted on your company letterhead, or
Evidence of your company's policy on protecting consumer information, or
Evidence you comply with Alta Best Practices for internal controls, or
Evidence you are SSAE16 Compliant or equivalent

You will be asked to download, sign and send Verification Forms to your bank and Insurance Agent.
To ensure we have reviewed all settlement agents by 8/1, we ask that you register & apply by June 15th.
Step 3: Closing Protection Letter
Union Bank requires a transaction-specific Closing Protection letter (CPL) issued by the same title underwriter named on the final title policy dated within 30 days of closing.
The CPL must be addressed to "MUFG Union Bank, N.A. ISAOA/ATIMA", include the loan number, borrower name and property address and must name the Settlement Agent for the referenced loan.
For closings where a CPL is not available, a Sub-Escrow is required and the settlement provider must submit evidence of insurance for current Errors and Omissions Insurance ("E&O") coverage and a Crime Policy/Fidelity Bond.
We're Here to Help
If you have any questions about closing loans with Union Bank after August 1, 2015, please email our Title and Settlement Provider help desk at: titleclose@unionbank.com.
Thank you for your continued partnership.
Please do not reply to this message. This email was sent to you as a service communication from Union Bank.
This email was sent by:

Union Bank, N.A. • 1980 Saturn Street • Mail Code V03-955 • Monterey Park, CA 91755-7417
©2015 MUFG Union Bank, N.A. All rights reserved. Union Bank is a registered trademark and brand name of MUFG Union Bank, N.A.
CFPB-SA – 5/6/2015