All Access with Your MTD's: Redefining The Social Network
February 24, 2021 @ 1:00 pm

-

2:00 pm

Free Webinar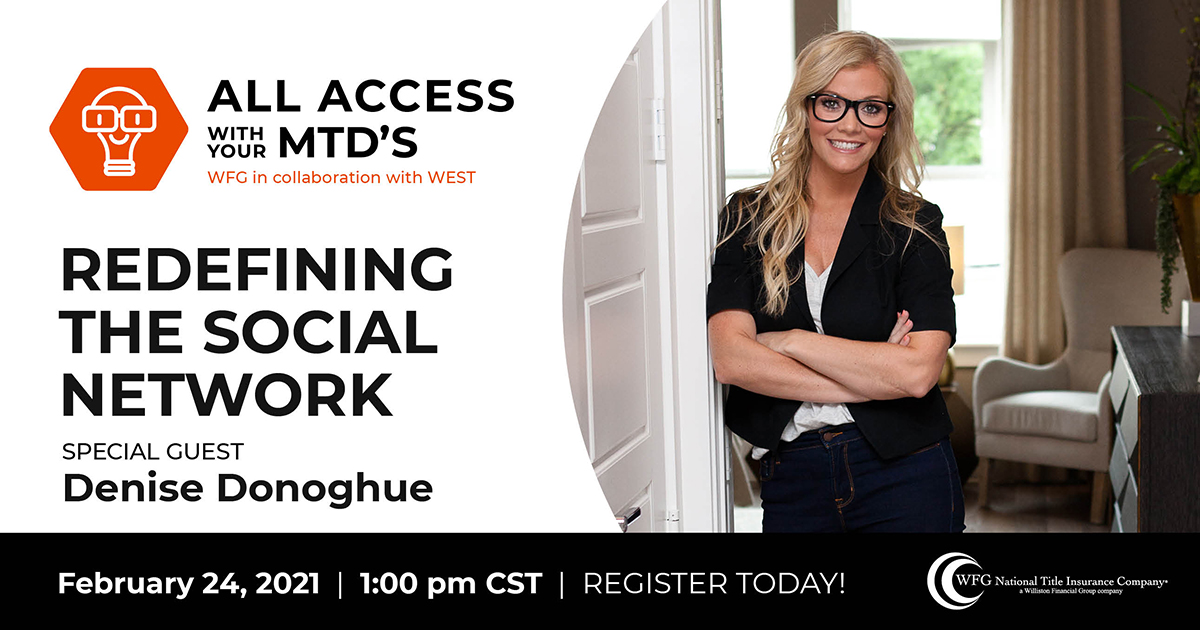 What does it mean to redefine the social network? Typically the term social network is associated with a social media channel or a platform…But, something is missing from that idea…THE PEOPLE!
On February 24, 2021, at 1:00 pm CST, join WFG in collaboration with your *WEST MTD's (Marketing Technology Directors), Sarah Hasch, Brian Nachlas, and Sam Trimble, for an exciting discussion with Denise Donoghue, the Mortage Nerd, as they explore Redefining The Social Network.

This discussion will be a deep dive conversation that explores 3 different areas:
• Building Your Brand
• Living Your Brand
• Evolving Your Brand

MEET DENISE DONOGHUE…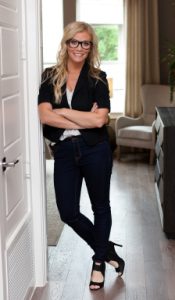 AKA The Mortgage Nerd
Denise is a native Texan, born and raised in Highland Village, Texas, just outside of Dallas. She is a Texas A&M graduate and has been voted D Magazine's top mortgage professional for 4 straight years. Denise has a passion for helping clients build wealth through real estate. She has a vision that every home loan should be written as a financial strategy to maximize each client's net worth.
Denise Donoghue has perfected the art of brand creation and building a network of raving fans who live and GROW her brand along with her.
We are very excited to expand on the topic of Redefining The Social Network and look forward to seeing where the conversation will go! See you on February 24, 2021, at 1:00 pm CST!
Click the link below to register!
*WEST, a Williston Financial Group company