Basically Title Webinar Series Presents: Releases, Payoffs and Demands…Getting the Job Done Right!
May 16, 2019 @ 1:00 pm

-

1:30 pm

Free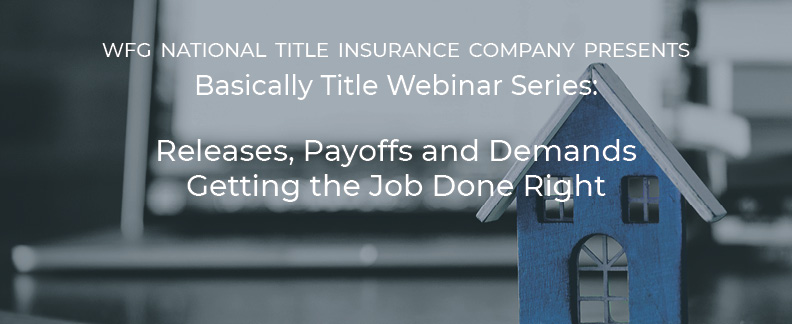 Please join us Thursday, May 16th at 1:00 pm EDT for the next WFG Basically Title webinar, Releases, Payoffs and Demands – Getting the Job Done Right!, presented by Randy Williams, WFG Senior Vice President, Western Regional Underwriter.
Virtually every closing requires that a lien is paid off and the subsequent liens are released. Often times, liens are left of record, because they are not properly paid-off and released. This is a result of improper information provided in a demand to payoff the lien.
In this webinar you will learn:
• The proper steps in the curative process
• Liens – Voluntary versus involuntary and what to do with them
• How to identify correct release documents
• The steps you need to take when requesting,receiving and understanding a correct demand
About our presenter: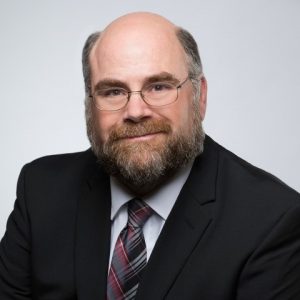 Randy Williams
Senior Vice President, Western Regional Underwriter

WFG National Title Insurance Company
Randy Williams has worked in the title insurance industry for over 40 years, focusing on title production, closings, and underwriting. At WFG National Title Insurance Company, he is a Regional Underwriter, responsible for providing underwriting supporting to both WFG Direct Operations and Title Agents. Randy is the primary underwriter in the states of Alaska, Hawaii, Idaho, Montana, Nevada, Utah, and Wyoming and the secondary underwriter in California, working closely with Leo Douglas. Prior to joining WFG, Randy served as a Western Regional Underwriter for United General Title Insurance Company and for Fidelity National Title Insurance Company. Before becoming a regional underwriter, he worked his way up the title production ranks, from customer service, to a Senior Commercial/Subdivision Title Officer and the lead of a commercial title production center in Orange County, California. Randy was personally responsible for searching, examining or closing some of the most complicated and expensive real estate transaction in the OC. In addition to his professional skills, Randy and his wife Sherry, have raised two daughters, and are now enjoying three grandsons. He supports his local community by serving as a volunteer with the Garden Grove Community Emergency Response Team and nationally as a Red Cross Disaster Services Worker and platelet donor. He has traveled helping disaster victims in Florida, North Dakota, Pennsylvania, Mississippi, Colorado and California, following wild fires, floods and hurricanes. He has a Certificate in Emergency Management and is a certified trainer in cardiopulmonary resuscitation (CPR), automated external defibrillator (AED), and basic and wilderness first aid.
Click HERE to download the presentation slides…and HERE to watch the playback.