Connecticut CLE Webinar: Tax Sales
September 19 @ 9:30 am

-

10:00 am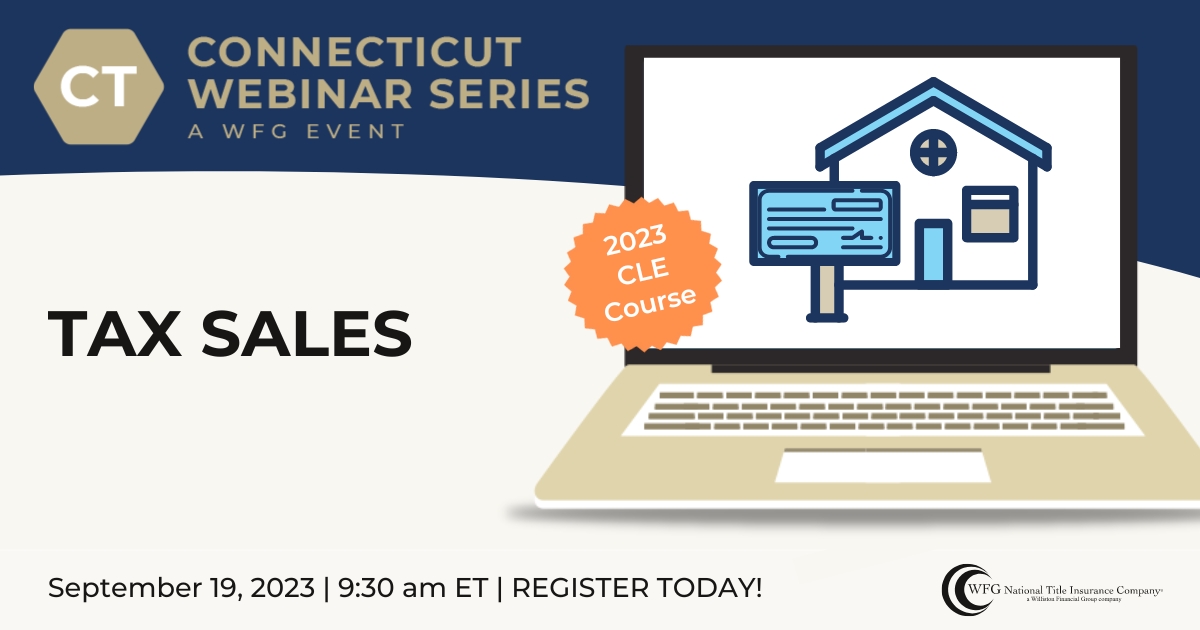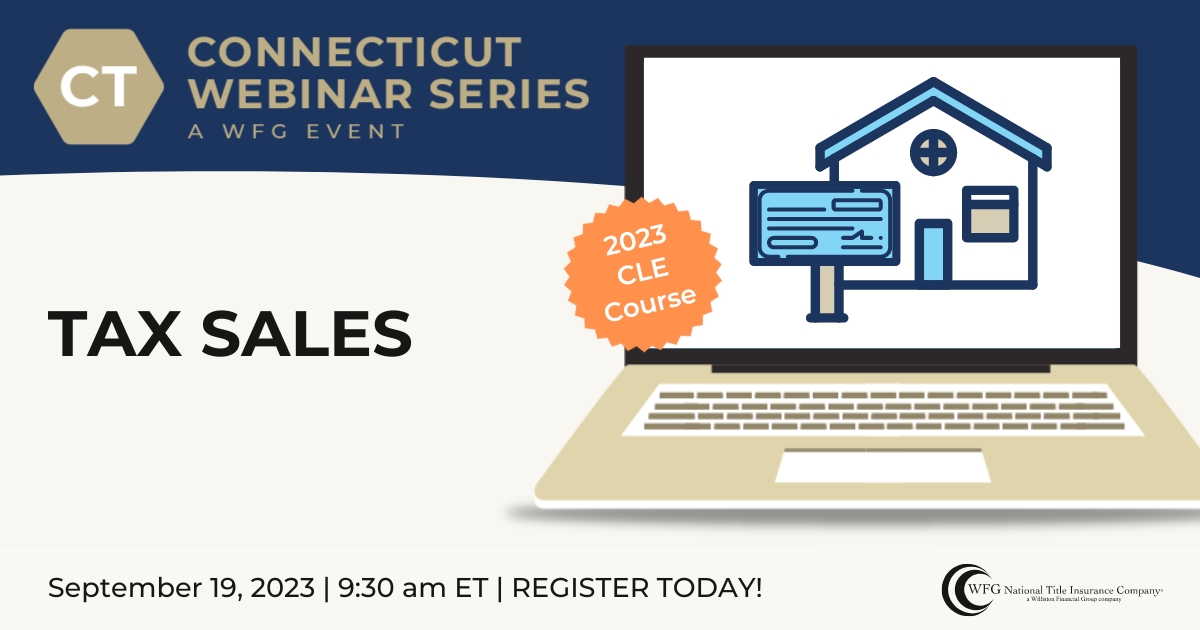 Tentative about tax sale transactions?
What if you knew more about:
Statutory requirements for non-judicial tax sales
The hallmarks of judicial tax foreclosures and sales
Best practices for insuring tax sales
Title standards pertaining to tax sales
Sound good?
If so, join us on Tuesday, September 19, 2023, at 9:30 am ET for Tax Sales, presented by William Peacock, New England Underwriting Counsel for WFG National Title Insurance Company.
During this webinar, Bill will provide an overview of judicial and non-judicial tax sales and associated title standards for these types of transactions. 
He will discuss the statutory framework for non-judicial sales and the documents that must be recorded to obtain marketable title, and what is involved in judicial foreclosure of tax liens and court-ordered sales.   
Register today and take advantage of this opportunity to earn 1 hour of CLE credit while becoming more self-assured with tax sale transactions.