[Florida CE / CLE Webinar] 2020 Law Update
November 5, 2020 @ 10:00 am

-

11:00 am

Free Webinar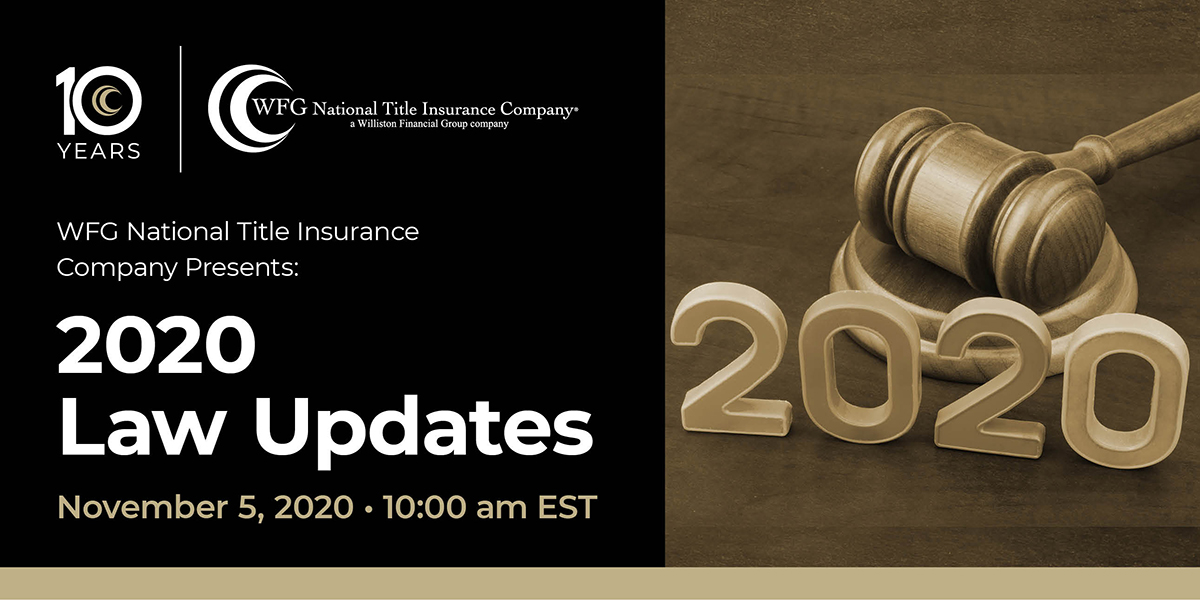 Are you up-to-date on all of the new bills passed by the Florida Legislature in 2020?
Do you understand how they will impact title, title insurance, and real property transactions?
During this webinar, Joseph J. Tschida, WFG's State Counsel, and Vice President will review important Florida bills passed in 2020, and how they affect you and your title company.
Attend 2020 Law Update and learn about:
How to correct errors in deeds with the new Curative Notice.
The revision to Florida Statute 689.01 regarding witnesses on leases.
The new Receivership Act regarding commercial property.
The current status of State and Federal Executive Orders regarding foreclosures issued due to COVID-19.
FinCEN update.
And much more!
Webinar Presented by:
Joseph J. Tschida | VP, State Counsel
WFG National Title Insurance Company
This course has been approved by the Florida Department of Financial Services for one CE credit and by the Florida Bar for one CLE general credit.
DFS Course ID: 114760
DFS Course Offering: 1131657
Florida Bar: 2007124N