Florida CE/CLE Webinar: Real Estate and the Elderly
June 6 @ 10:00 am

-

11:00 am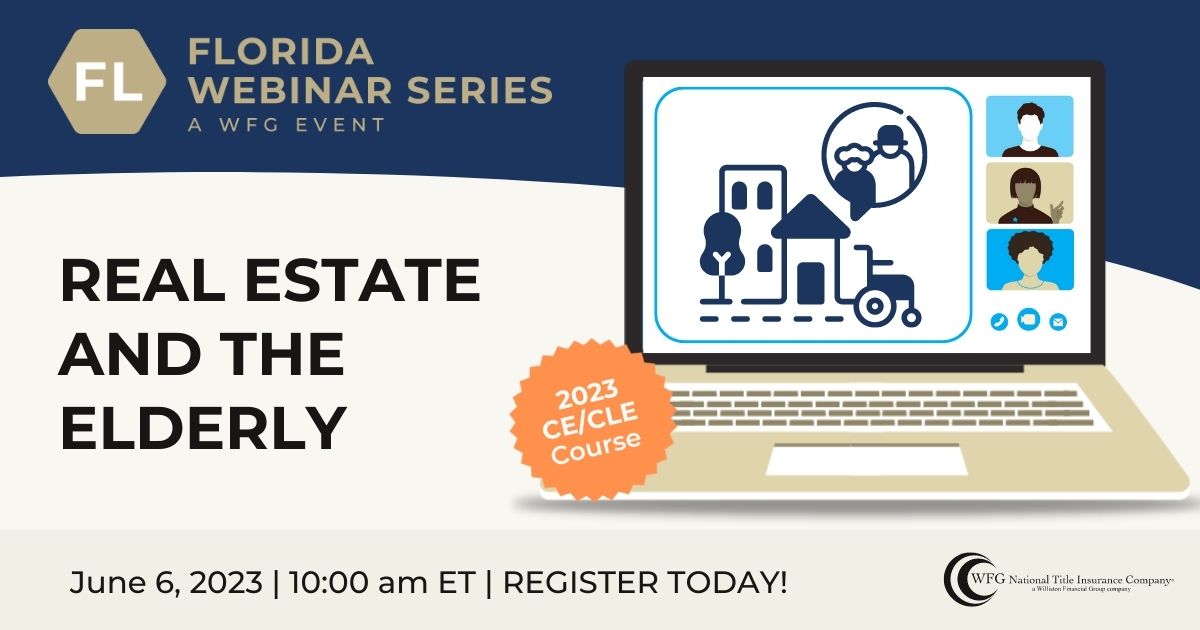 Do you find yourself faced with unique challenges and considerations when working with elderly clients in a transaction?
If so, join us on Tuesday, June 6, 2023 at 10:00 am ET, for Real Estate and the Elderly presented by Lindsey Shomali, Underwriting Counsel and learn how to address frequently asked questions, such as how to handle medical and financial considerations, and how to navigate sensitive conversations with elderly clients and their families.
During this course, Lindsey will also explore:
Common circumstances that arise during real estate transactions that involve an elderly client.
Uncommon signing situations, notary ethical considerations and dealing with powers of attorney.
What can be done when a party to the transaction is incapacitated and what to watch out for. 
By attending, you will walk away with practical tips and strategies for working with elderly clients, and will be better equipped to provide compassionate and effective support throughout the transaction process.
This course has been approved by the Florida Department of Financial Services for one hour of CE credit; and CLE approval has been obtained from the Florida Bar for one hour of General credit and a half hour of Ethics credit.
DFS Course ID: 125643
DFS Course Offering ID: 1179259
DFS Approval: 1 Hr. CE Credit

Florida Bar No: 2303967N
Florida Bar Approval:  1 Hr. General CLE, 0.5 Hr. Ethics