Florida CE/CLE Webinar: Where Have All the Good Folks Gone? An Ethics Webinar
August 22 @ 10:00 am

-

11:00 am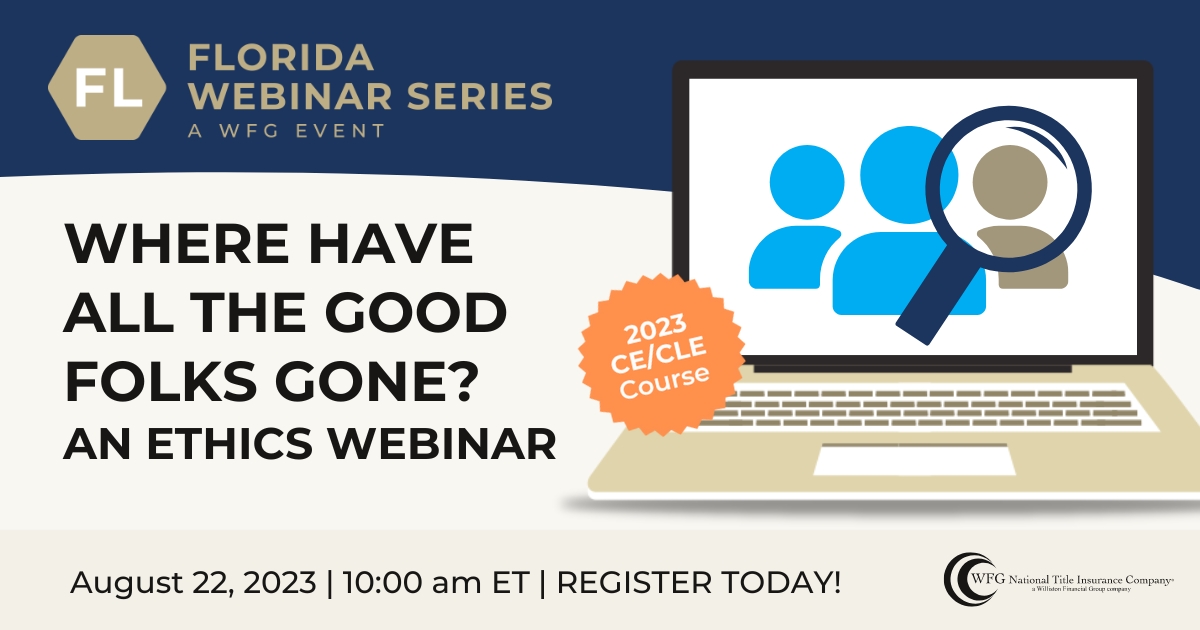 In today's ever-evolving real estate landscape, maintaining ethical standards is paramount. Whether you're a seasoned title professional or just starting, ethical duties are integral to your role.
Join us on Tuesday, August 22, 2023, at 10:00 am ET, for Where Have All the Good Folks Gone? – An Ethics Webinar presented by Amanda Hersem, Underwriting Counsel.  During this engaging webinar, Amanda will guide you through various ethical scenarios to help you make sound decisions that foster trust and elevate your reputation within the industry.
Here are some key highlights Amanda will explore:
How to handle common ethical dilemmas.
What your duties are in a real estate transaction.
How not to violate escrow rules, fiduciary duties, and notary requirements. 
This course is approved by the Florida Department of Financial Services for one hour of CE Title credit, one hour Ethics credit; and CLE approval has been obtained from the Florida Bar for one hour of General credit and one hour of Ethics credit.
DFS Course ID: 126852
DFS Course Offering ID: 1184930
Florida Bar No: 2308632N
DFS Approval: 1 Hr. CE Title Credit, 1 Hr. Ethics Credit
Florida Bar Approval:  1 Hr. General CLE, 1 Hr. Ethics