Human-Centered Communication: Earn Attention, Create Engagement and Enhance Your Reputation
December 16, 2021 @ 11:00 am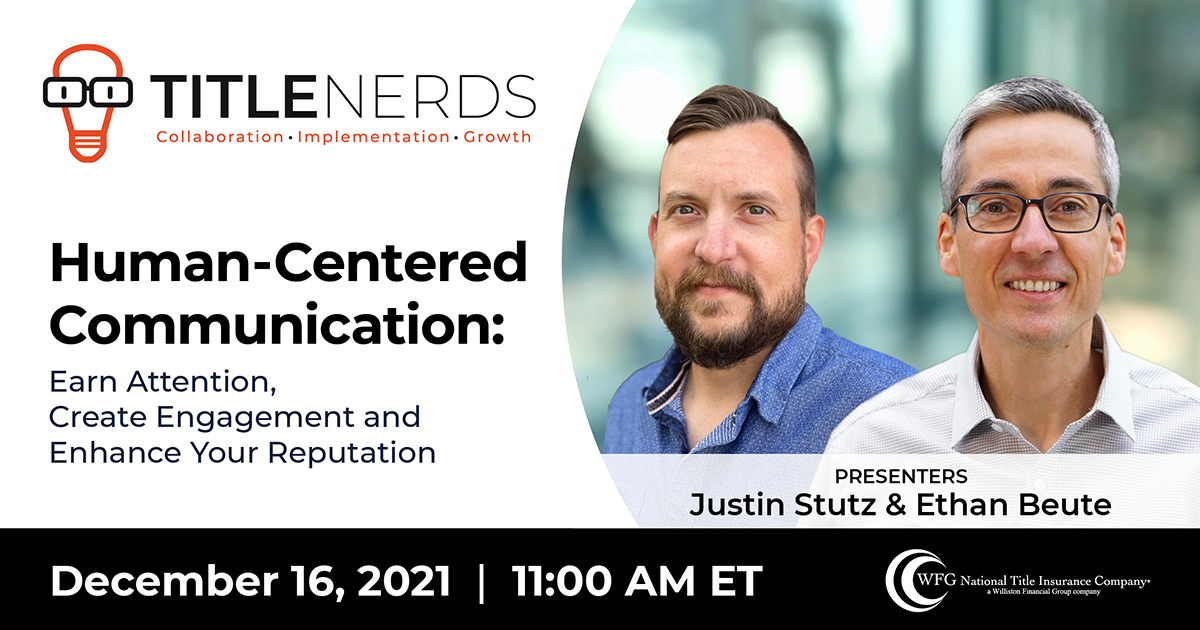 Join WFG National Title Insurance Company in collaboration with WEST* on December 16, 2021, at 11:00 am ET for a live special event featuring Justin Stutz, VP Strategic Growth at WEST, and Ethan Beute, Chief Evangelist, BombBomb and best-selling author of Human-Centered Communication. 
We are spending more time than ever in virtual environments. This will only increase, as will the amount of noise we encounter there. The only viable way to communicate moving forward is to be more thoughtful, intentional and personal. 
Together, Justin and Ethan will discuss:
Breaking through the noise and earning attention.
Ways to build trust and create engagement.
How to enhance your reputation with both people and algorithms.
*WEST, a Williston Financial Group company