Illinois CLE Webinar: Horrors at the Closing Table
November 22, 2022 @ 9:00 am

-

10:00 am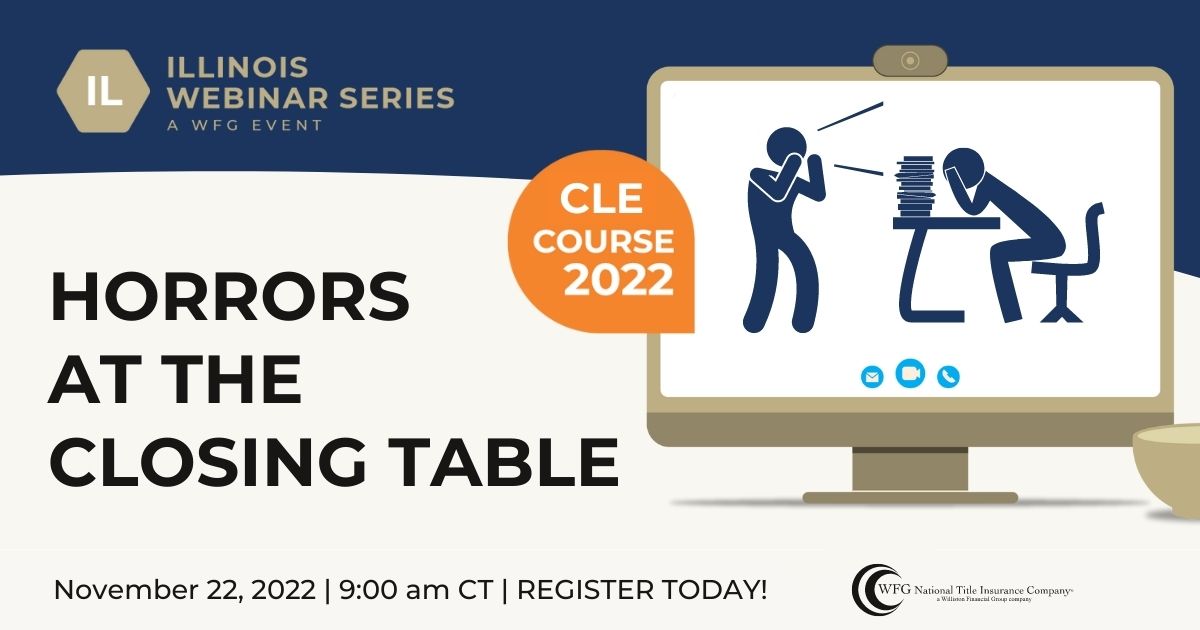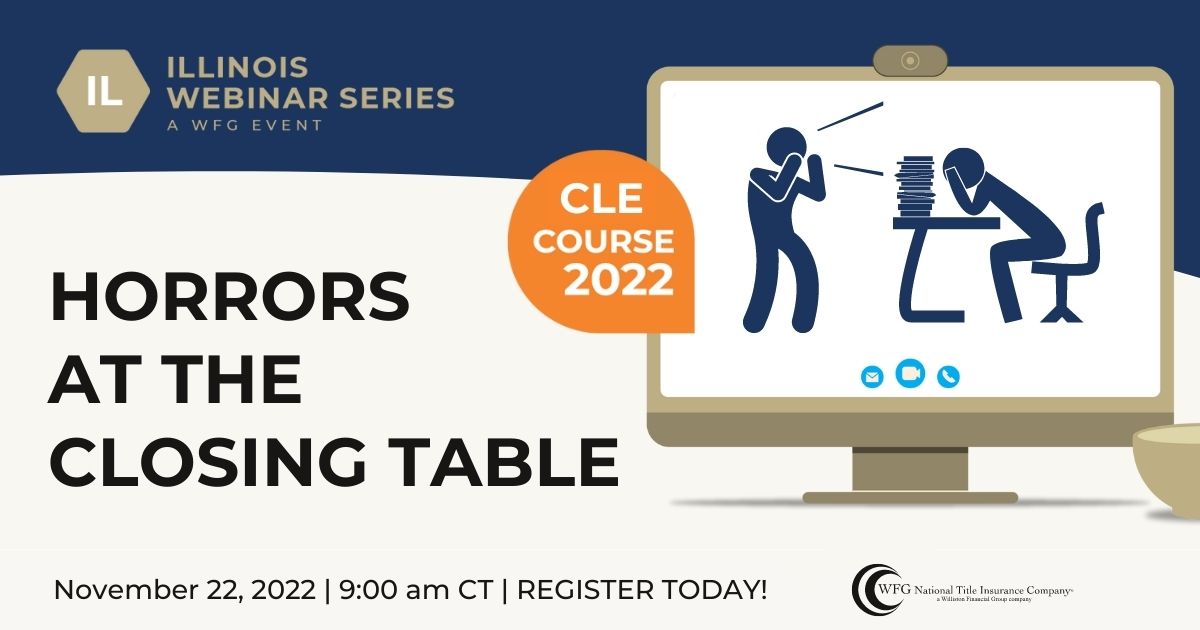 As title professionals, we could all tell a horror story or two about an issue that arose from the closing table. What if you could identify those last-minute issues before they arise?
Now you can!  
Join us for Horrors at the Closing Table on Tuesday, November 22, 2022, at 9:00 am CT, presented by Stanley J. Czaja and Neil Narut, your WFG Midwest Underwriting team. During this course, Stan and Neil will share some of their favorite examples of closing horror stories and best practice tips to help you avoid these "nightmares" at your next closing.
By attending this session, you can also expect to learn:
Common title issues that arise at the last minute.
Best practices to avoid these issues.
The legal principles associated with closing table title issues.
1 hour CLE pending approval