{Live Q&A} Ask the Auditor: Best Practices to be Compliant & Efficient
May 12, 2021 @ 11:30 am

-

12:00 pm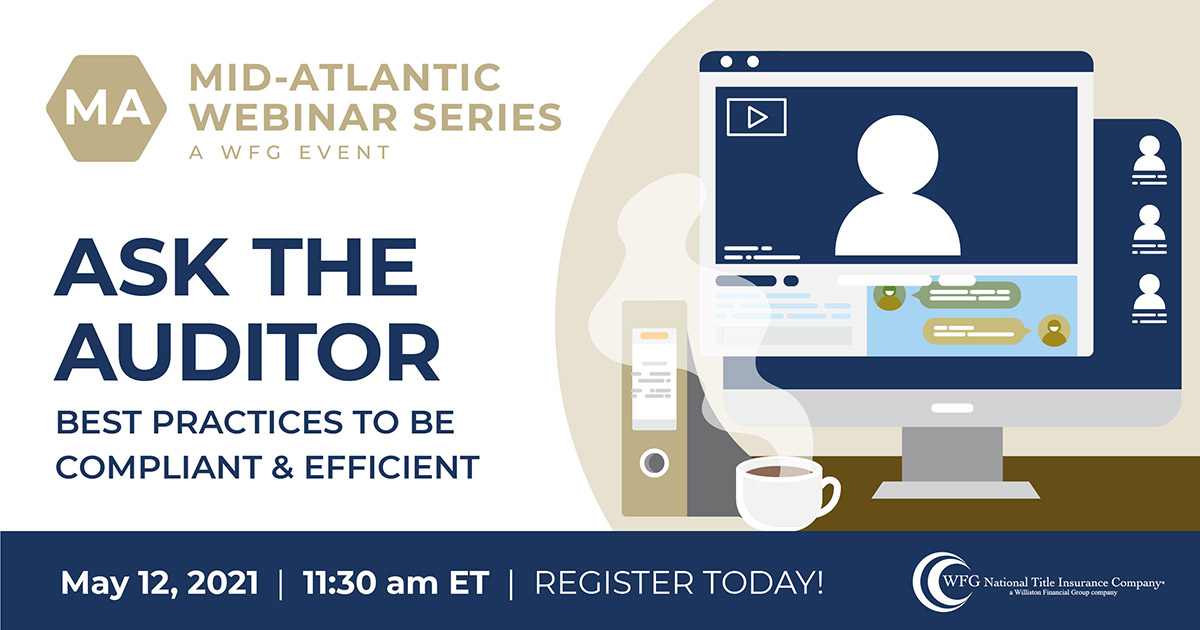 Join us for a live Q&A Wednesday, May 12, 2021, at 11:30 am ET for Ask the Auditor, Best Practices to be Compliant & Efficient presented by Chuck Hart, CFE, SVP, Compliance, and Auditing.
During this live session, Chuck will guide you through the mechanics of the audit process, best practices, reconciliation standards, and state guidelines. By attending this session, you will learn to increase your title company's efficiencies and how to take the dread out of audits! 
Additional items you can expect to learn:
About the most important aspects of a 3-way reconciliation.
What the Mid-Atlantic States expect from their title/settlement agents.
About the common mistakes title agents make every day.
This live Q&A is all about you, so take this opportunity to ask the questions on your mind and share comments.