Louisiana CE / CLE Webinar: Avoiding Pitfalls of Louisiana Real Estate Transactions
December 8, 2022 @ 12:00 pm

-

1:00 pm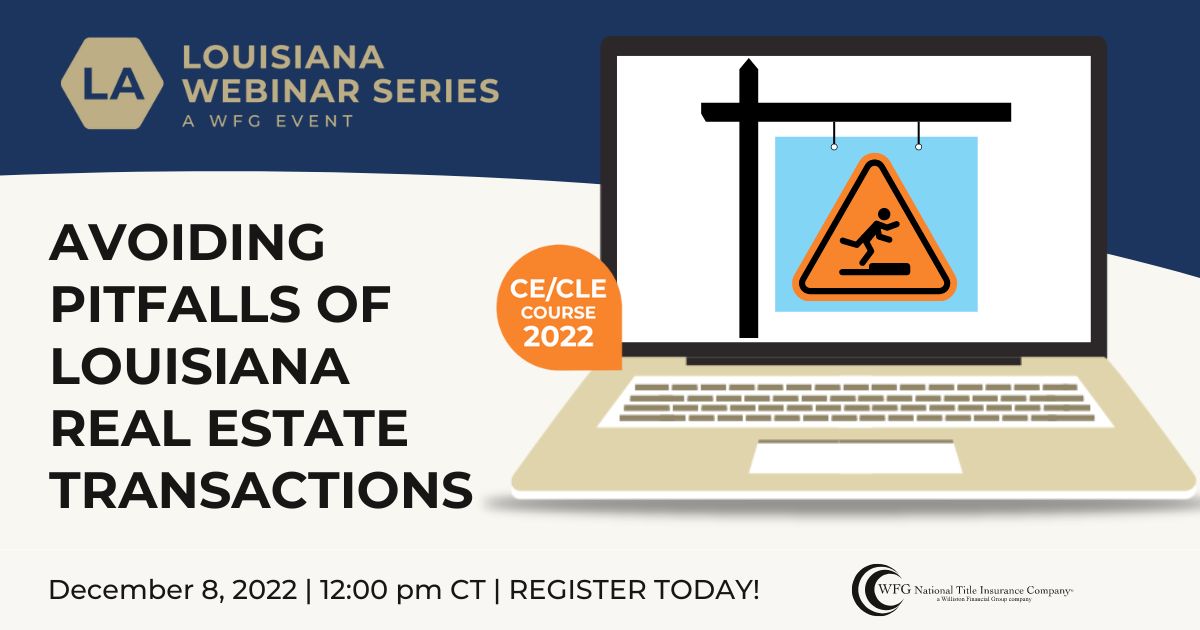 Real estate transactions in Louisiana can present a trap for the unwary. From the unique provisions of our civilian legal tradition to the application of obscure federal laws, the road to closing and beyond is littered with potential pitfalls.
Join us on Thursday, December 8, 2022, at 12:00 pm CT for Avoiding Pitfalls of Louisiana Real Estate Transactions, presented by David A. Silverstein, Louisiana State Underwriting Counsel.
In this webinar, David will discuss various issues and claims presented by title attorneys and title insurance professionals over the years.
By attending this course, you can also expect to learn the following:
Common drafting mistakes and implications, including donations and separate property declarations.
What to look for with criminal bonds, foreign judgments, and UCC financing statements.
How to address less common events like the termination of a condominium or the sale of public land.
And more!