Louisiana CE / CLE Webinar: Bankruptcy Law for Real Estate Transactions
June 16, 2022 @ 12:00 pm

-

1:00 pm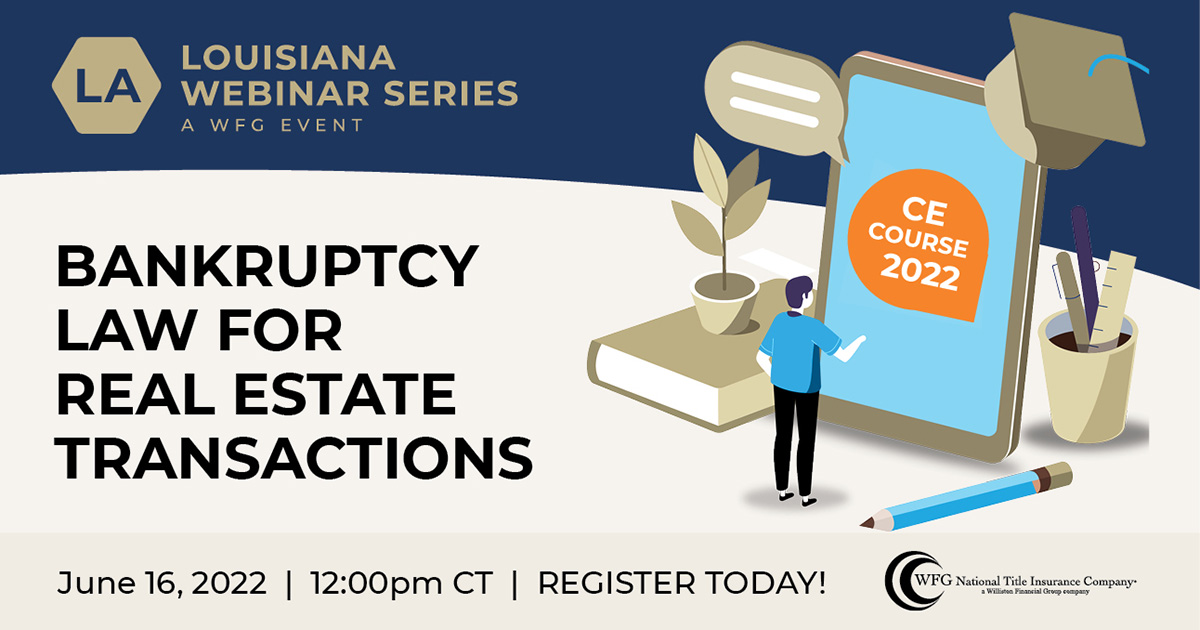 Federal bankruptcy law can have significant impacts on local real estate transactions. Bankruptcy affects everything from the ability of a lender to foreclose or an owner to refinance or sell to the continued effectiveness of recorded judgments and liens.  
Join us on Thursday, June 16, 2022, at 12:00 pm CT for Bankruptcy Law for Real Estate Transactions presented by David A. Silverstein, Louisiana State Underwriting Counsel.
In this webinar, David will examine bankruptcy from a title perspective, addressing the bankruptcy estate, automatic stay, differences between Chapters 7 and 13, and discharge.
By attending this course, you can also expect to learn:
How property of the bankruptcy estate is sold.
About liens and how they are affected by bankruptcy.
How bankruptcy issues are addressed in title insurance policies.