{Louisiana CE Webinar} Power of an Online Brand
September 15, 2020 @ 11:00 am

-

12:00 pm

Free Webinar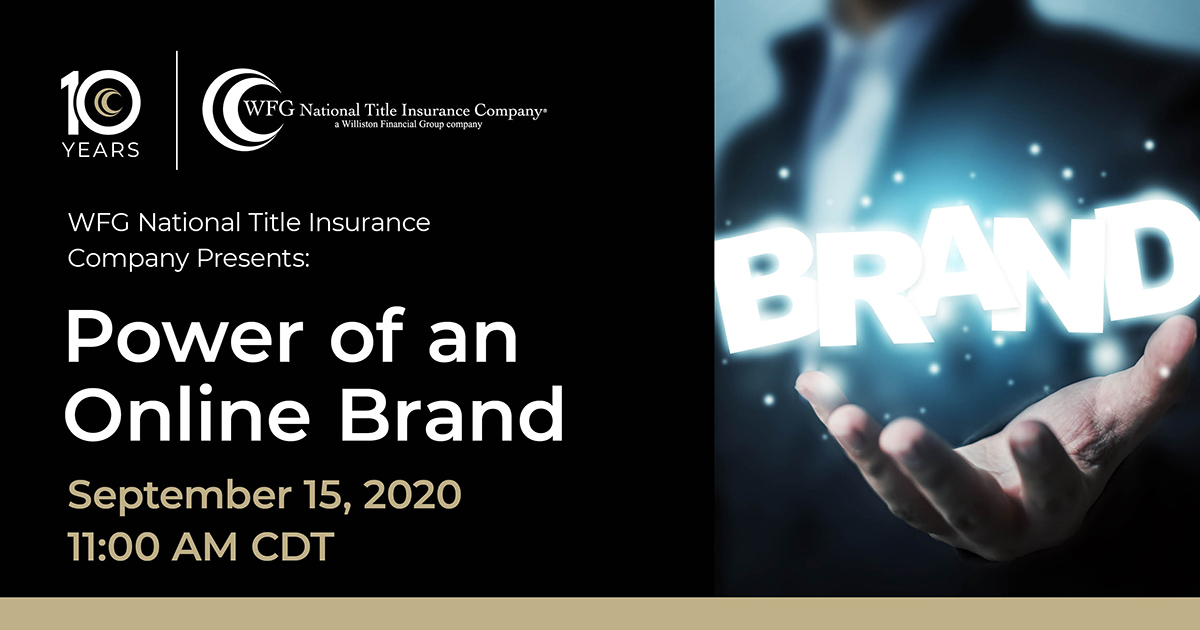 What if you were asked about your company's brand? Could you immediately and accurately articulate what it would be, or would you struggle and be unable to tell your story?
The purpose of this online storytelling class is to shift your mindset to stop thinking about what you are doing and more so focus on WHY you are doing it. People relate to the human element of marketing, and that is the appearance you want to create online.
In Collaboration with *WEST, WFG is offering a class that will help you reshape how you market your business online. Join us September 15th at 11:00 am CDT for a class you cannot afford to miss, presented by Brian Nachlas, Marketing and Technology Director, Agency Division, WEST*.
In this class, you can expect to learn:
What is a brand archetype and how it can shift your whole business?
How to create a compelling value statement.
Defining your core value propositions.
How to EFFECTIVELY story tell through social media
*WEST, a Williston Financial Group company
Presented by:
Brian Nachlas 
Marketing & Technology Director for WEST
WEST, a Williston Financial Group company
Approved for 1 Hr CLE
Course # 5388200915