New England Webinar: Mechanic's Liens Refresh
May 3, 2022 @ 4:30 pm

-

5:30 pm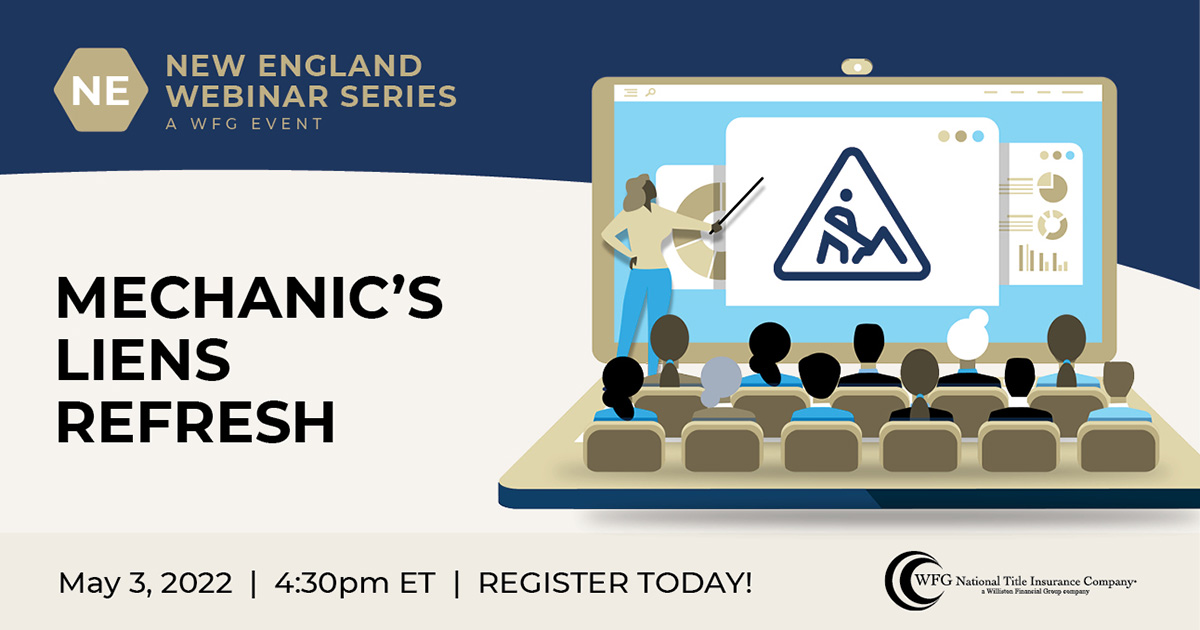 Home inventories are at all-time lows, and many buyers are purchasing vacant land intending to build or rehab what they have. Transactions that involve construction can be tricky.
Do you know how mechanic's liens can affect the priority of an insured mortgage? What about what you need to know when working with a hard-money lender?
If you need a refresher, join us on May 3, 2022, at 4:30 p.m. ET for Mechanic's Liens Refresh hosted by WFG National Title Insurance Company's New England Underwriting team, Lisa Vesperman Still, New England Regional and MA State Counsel, and Bill Peacock, New England Underwriting Counsel.
During this class, Lisa and Bill will outline the requirements to be included on your title commitment and what is needed to close without exception for any potential mechanic's liens. This is a "Not to Miss" presentation for those working with hard-money lenders.
By attending this class, you can expect to learn:
How mechanic's liens impact the priority of a mortgage.
What requirements are included on a title commitment when handling construction loans.
Pointers for closing a hard-money loan.