New England Webinar Series: Back to School with WFG
October 14, 2021 @ 9:30 am

-

10:00 am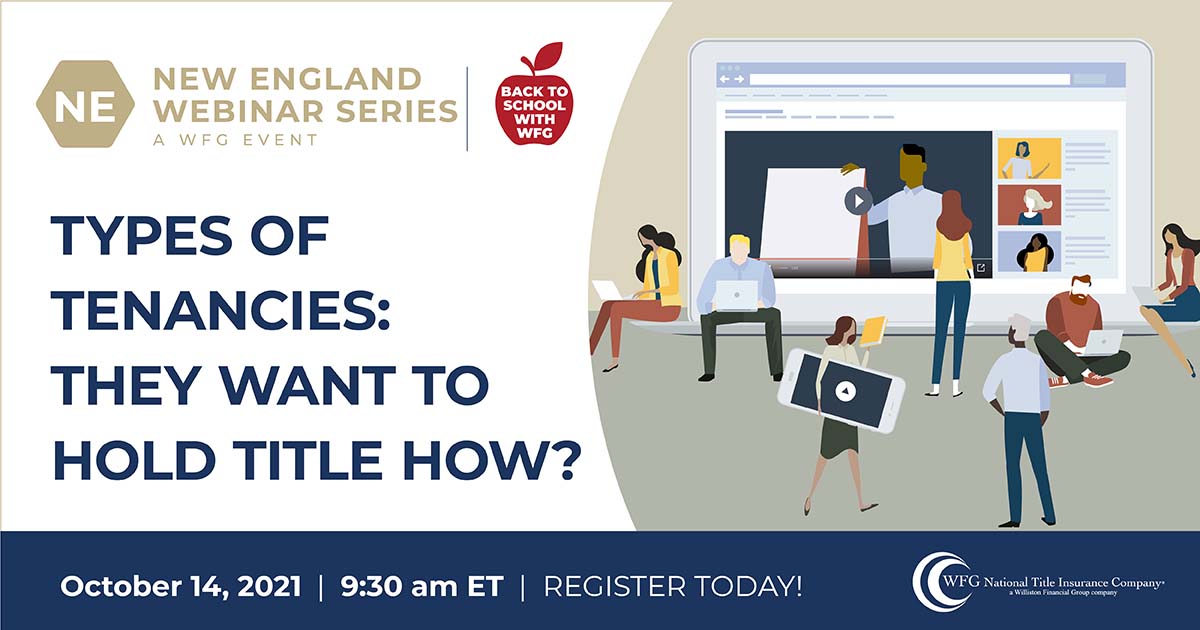 You're invited to come back to school with WFG!
Each month, your New England team will present a topic about title and closing, starting with the basics and ending with preparing a title commitment.  Each class is only 30 minutes in length so that you can fit training into your busy schedule!
Join us on Thursday, October 14, 2021, at 9:30 am ET for Types of Tenancies: They Want to Hold Title How? presented by Lisa Vesperman Still, New England Regional and MA State Counsel and Bill Peacock, New England Underwriter. 
Joint tenants, tenants by the entirety and tenants in common – what do they mean, what are the benefits or pitfalls and can they be combined? Join Lisa and Bill to find out what's needed in Massachusetts, Rhode Island, Connecticut and other New England states.