New England Webinar: The Latest with WFG – Real Estate and Taxes
December 13, 2022 @ 4:30 pm

-

5:00 pm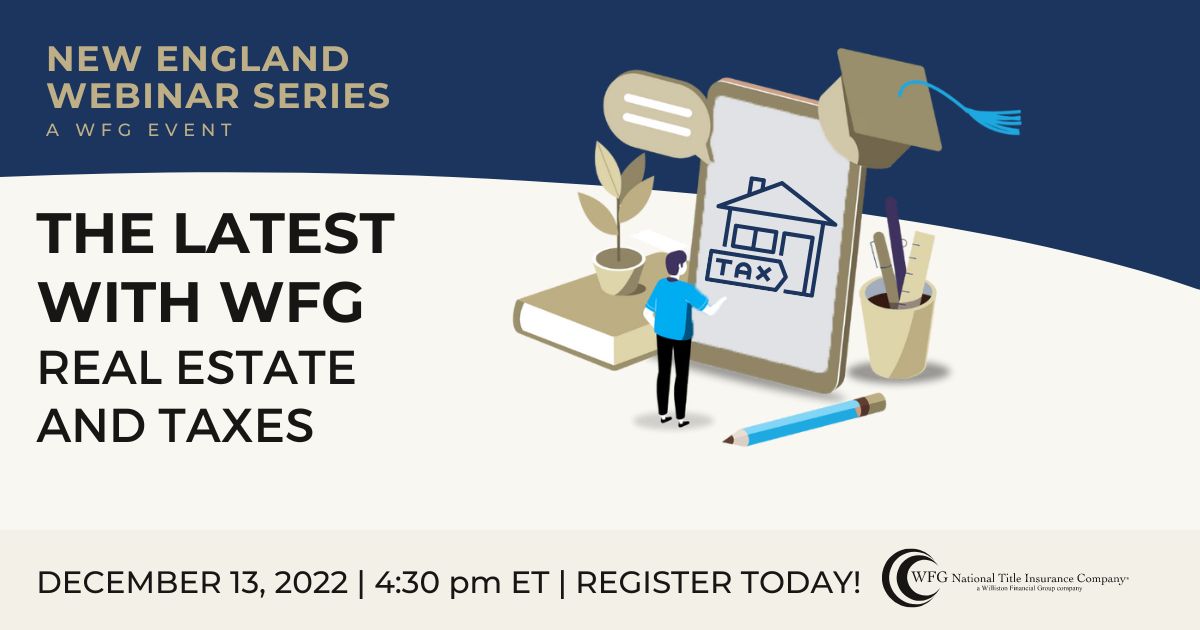 We've all heard the saying, "Nothing is certain except death and taxes," but in the title world, it's Real Estate and Taxes. 1099's and the exemption affidavit, sales by foreign sellers, life estate valuations, 1031s, and property tax credits – these all come up during various real estate closings.
Join WFG National Title Insurance Company for The Latest with WFG – Real Estate and Taxes on December 13, 2022, at 4:30 pm to examine these issues, your role as settlement and title agent, and how best to advise your client. Presented by Lisa Vesperman Still, Esq., VP, New England Regional Counsel and special guest, Bill Merrigan, Esq. from Merrigan and Merrigan in Braintree, Massachusetts, focusing on tax law, estate planning and settlement, elder law and Medicaid planning, and real estate.
Join Lisa and Bill to learn about tax implications of
1099's and the exemption affidavit
Sales by foreign sellers
Life estate valuations
1031's and property tax credits
Don't miss out.