[New Jersey CE/CLE Webinar] Answers to Common Title Questions
October 7, 2020 @ 10:00 am

-

12:00 pm

Free Webinar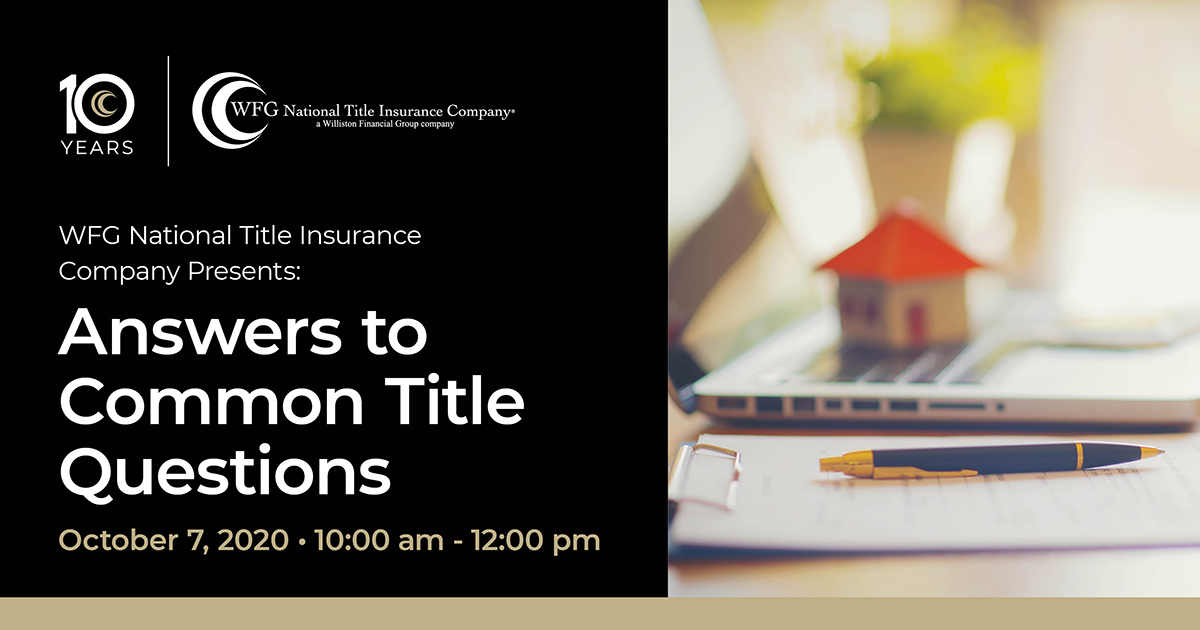 Do you find yourself taking valuable time out of your day to search for answers to common title questions?
If so, join us Wednesday, October 7th, from 10 am to 12 pm EDT for Answers to Common Title Questions, presented by James Clarke, VP, Underwriting Counsel for NJ and PA, and Bart Bodkin, VP, National Agency Underwriting Counsel. In this class, James and Bart will walk you through some of the tricky questions title professionals like you face every day in New Jersey.
During this class, you can expect to learn about topics such as:
What is the life of a Federal Tax Lien?
Who controls the sale of real property in a Chapter 7 proceeding?
What are non-dischargeable debts?
Presented by:
James Clarke, VP, Underwriting Counsel – NJ | PA
Bart Bodkin, VP, National Underwriting Counsel
Hosted by:
Cindy Mills, SVP and Regional Manager
New Jersey Title CE Credits – 2
Attorney CLE Credits – 2