Shifted Experience Marketing Webinar | Building Your Brand Online (Part 2)
October 1, 2019 @ 11:00 am

-

11:30 pm

Free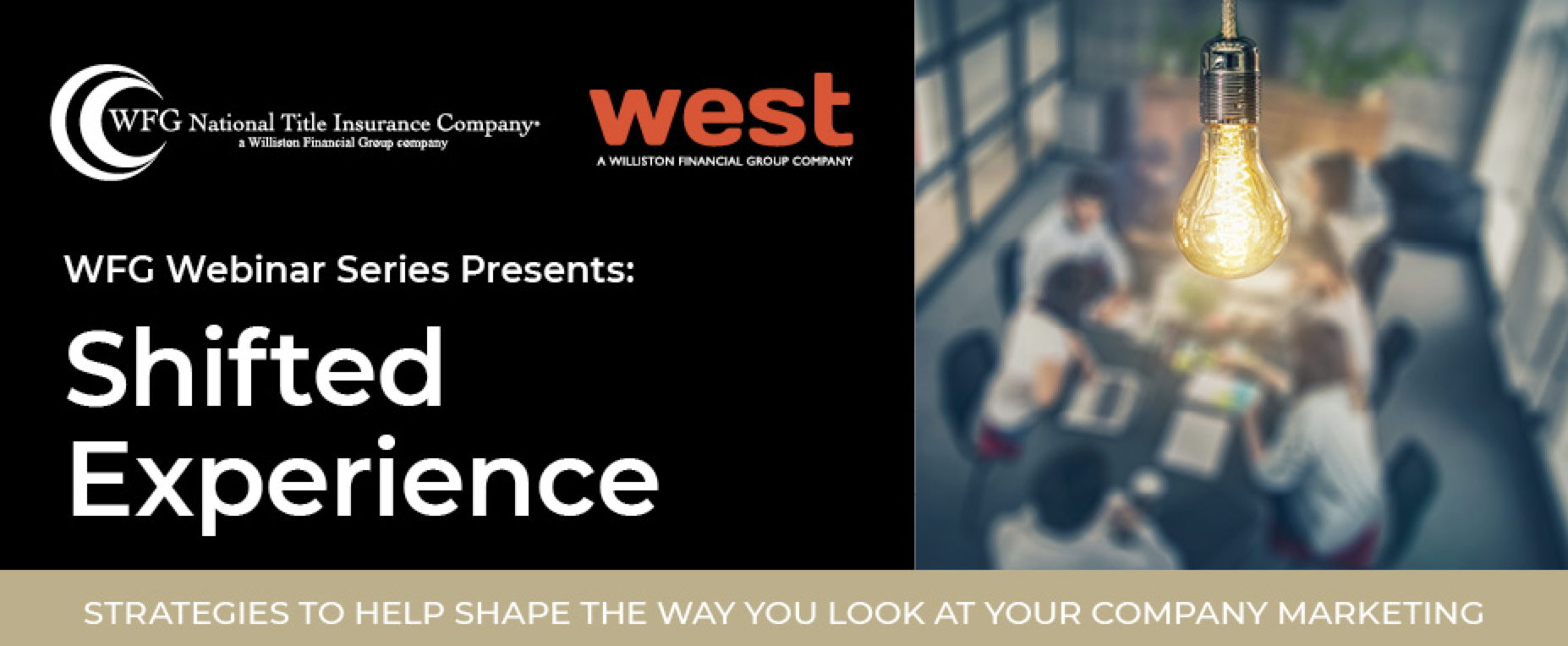 So, you have a company website and Facebook page, now what? Are you attracting new clients to your pages? Are your clients returning to do business with your company, or are they skipping to the next title company on the page?

In our last class, Power of Your Online Brand, we covered how to identify your company archetype, your compelling value statement and defining your core value propositions. During this webinar, we take a much deeper look at the psychology of branding and how to effectively communicate to your audience.

In Collaboration with *WEST, WFG is offering a class that will help you reshape how you market your business online. Join us October 1st at 11:00am EDT for a class you cannot afford to miss, presented by Brian Nachlas, Marketing Technology Director, Agency Division, WEST.

In this course, you can also expect to learn:
How to define your business and target audience
Why people should do business with you
About brand positioning
How to understand brand personality

*WEST, a Williston Financial Group company

Click HERE to download the Brand Archetype Questionnaire. Follow this link to take the Brand Archetype survey poweredbywest.com/archetype Enter password: ArchQuiz

Video playback is ready! Visit Ignition Learning Center
New to Ignition Learning Center? Contact your local WFG Agency Sales Representative for more information.