Texas CE Webinar: An Overview of the Texas Title Standards
July 11 @ 11:00 am

-

12:00 pm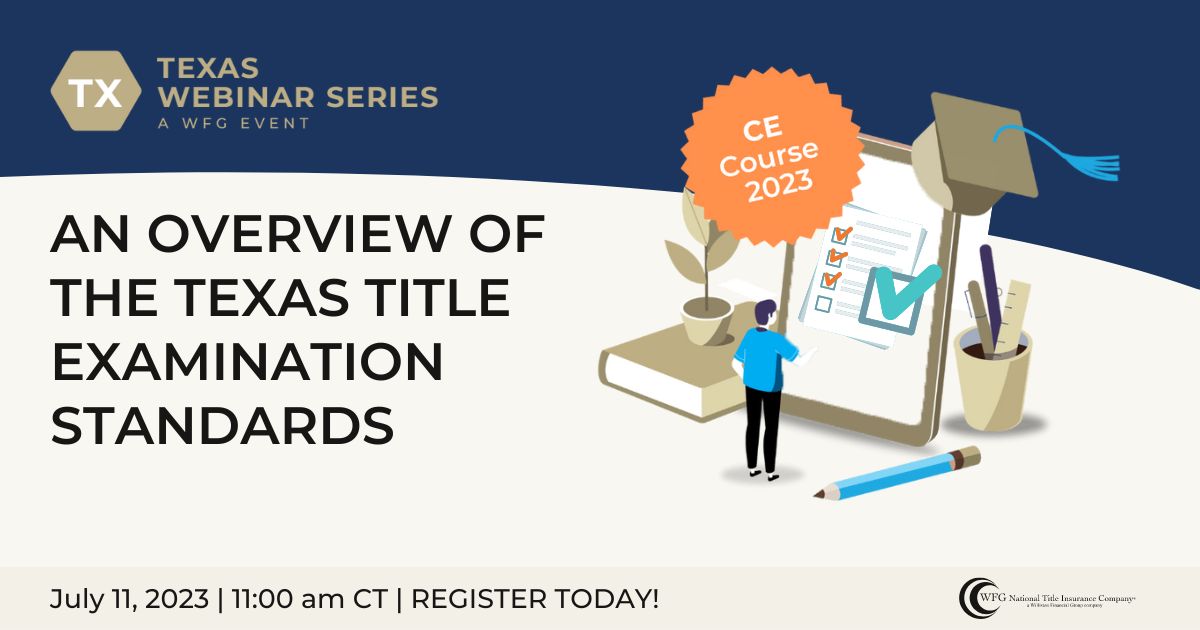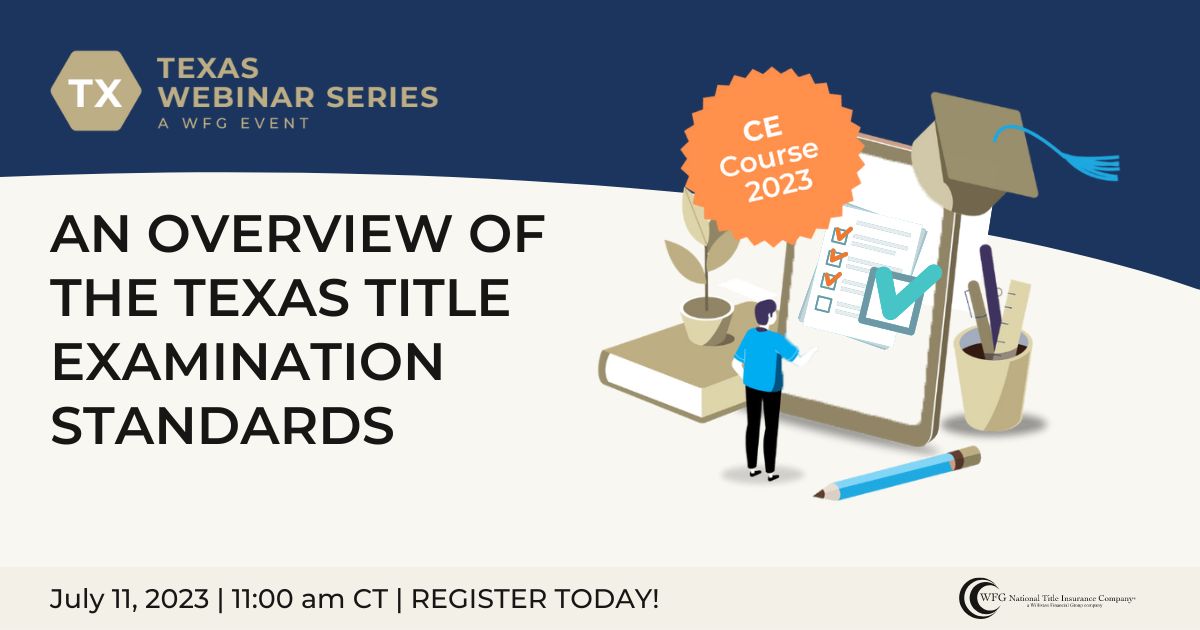 Join us on Tuesday, July 11, 2023, at 11:00 am CT for An Overview of the Texas Title Examination Standards, presented by Leslie S. Johnson, Vice President and Texas State Counsel.
This course will provide an overview of the Texas Title Examination Standards, including what they are, who prepares them, and how they affect the Texas title insurance industry. Leslie will also review several specific Standards, their commentary and the lessons that Texas title examiners and escrow officers can learn from these standards.
By attending this course, you will learn the following:
What the Texas Title Examination Standards are – and what they are not
How to access the Standards and read and review the commentary provided with each Standard
The legal topics covered by the Standards and upcoming areas to be addressed by new standards
Approved for one hour TDI Credit.