Texas CE Webinar: Easing Into Easements
June 13 @ 11:00 am

-

12:00 pm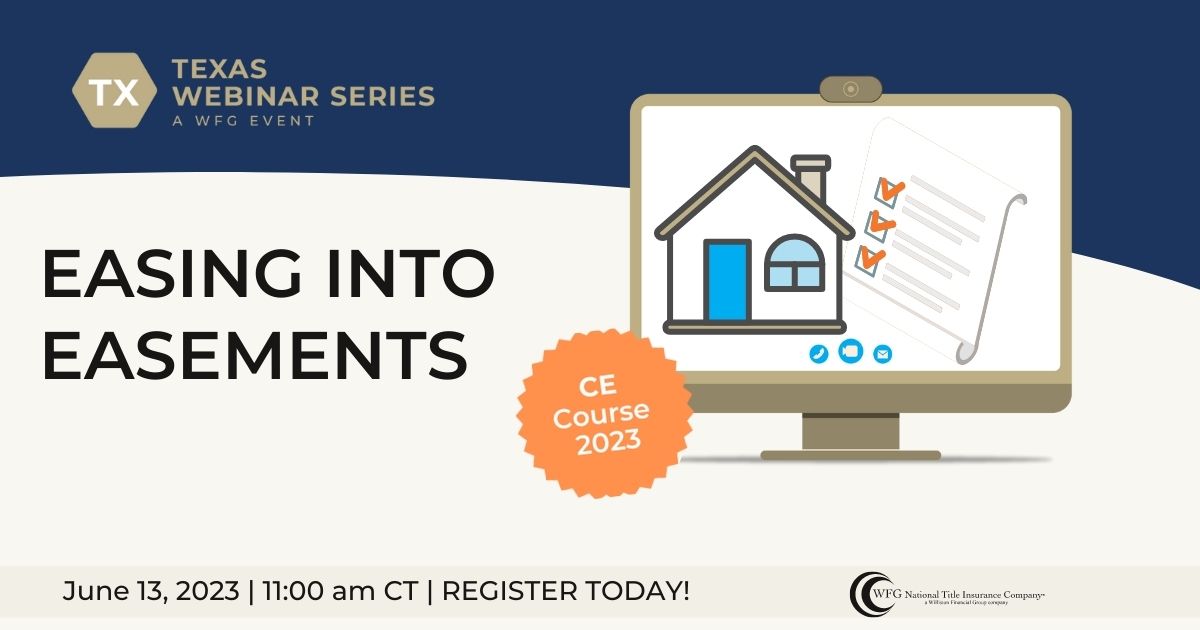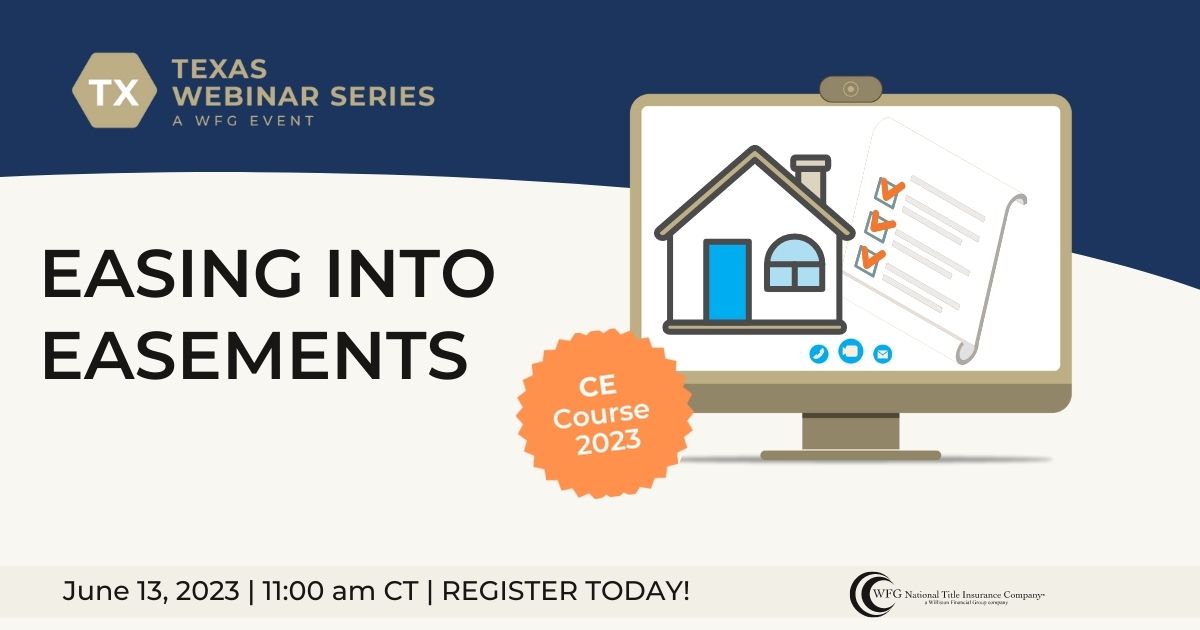 Join us on Tuesday, June 13, 2023, at 11:00 am CT for Easing Into Easements, presented by Celia Tatum, State Underwriting Counsel.
Understanding Easements and how they affect property and title insurance can be challenging, but WFG is here to make it easier!
This course explains the many different types of easements and why they appear as exceptions in the Commitment and Policy, how they may affect a transaction, and impact endorsement coverages in both Owner and Loan Policies. Celia will also dive into what is needed when an Easement Agreement is being executed for your particular transaction.
By attending this course, you will learn the following:
What easements are and the important differences between each type, and the vital role they play in everyone's life
How easements are created, enforced, and terminated
How an easement, or lack of an easement, can impact a transaction and the issuance of endorsements such as the T-19 and T-23
One-hour TDI Credit Pending Approval.
Don't miss out. Click here to register!