Texas CE Webinar: Insuring Around Liens
November 9, 2021 @ 11:00 am

-

12:00 pm

Free Webinar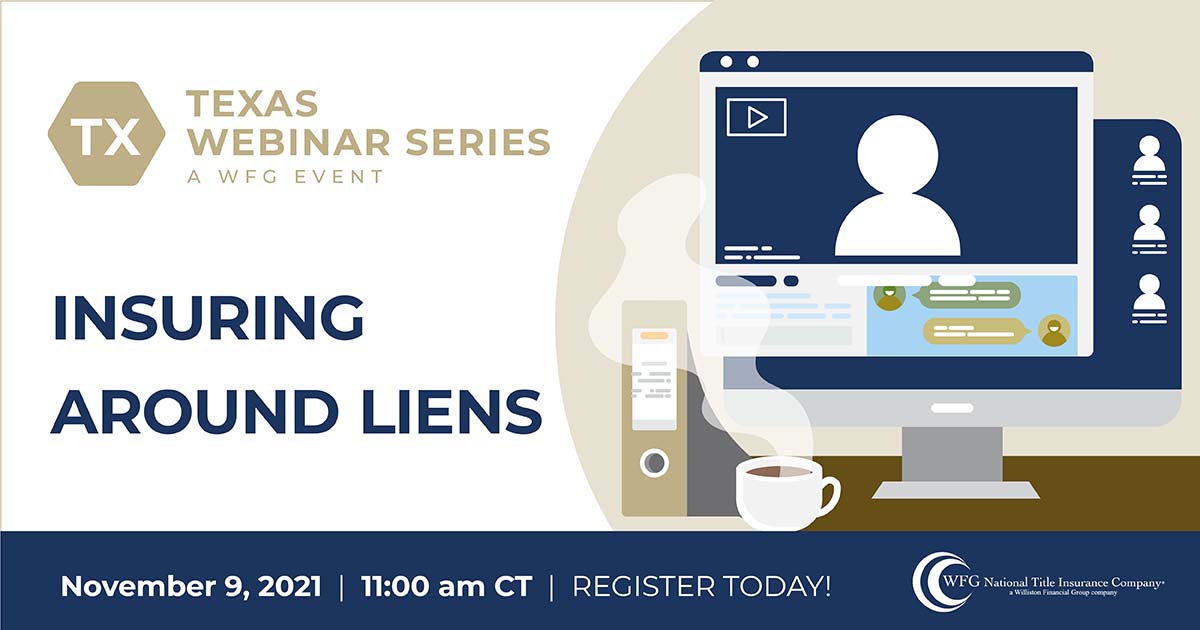 Register to join us on November 9, 2021, at 11:00 am CT for Insuring Around Liens presented by Leslie S. Johnson, VP, Texas State Underwriting Counsel.
During this course, Leslie will explain what "insuring around" is, where the rules governing insuring around liens come from, and why compliance with those rules is important.  She will also discuss the specific scenarios that do not constitute improper insuring around liens, such as time-barring liens and obtaining bonds against mechanic's liens.  
You can also expect to learn:
When to require indemnities and escrow deposits to protect against liens.
How to handle subordinate liens on loan policies and interim construction binders.
What is the Texas Master Indemnity Agreement and what it covers.
Other options for dealing with liens on your commitment.
Approved for 1 Hour TDI Credit