Texas CE Webinar: Texas Property Owners Associations
September 13, 2022 @ 11:00 am

-

12:00 pm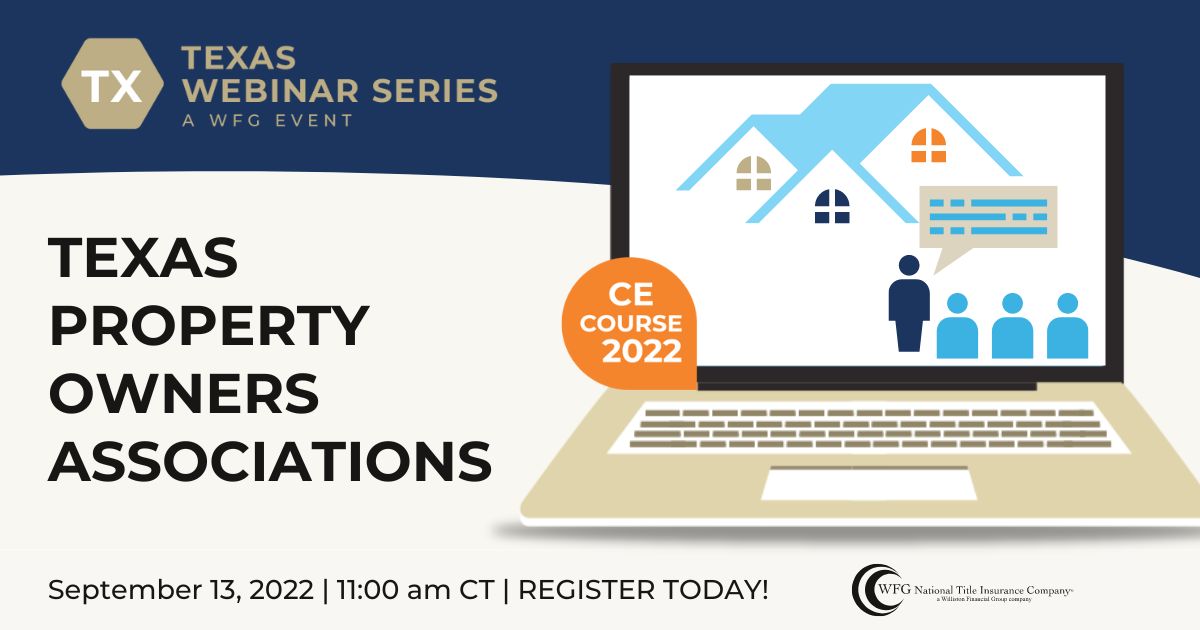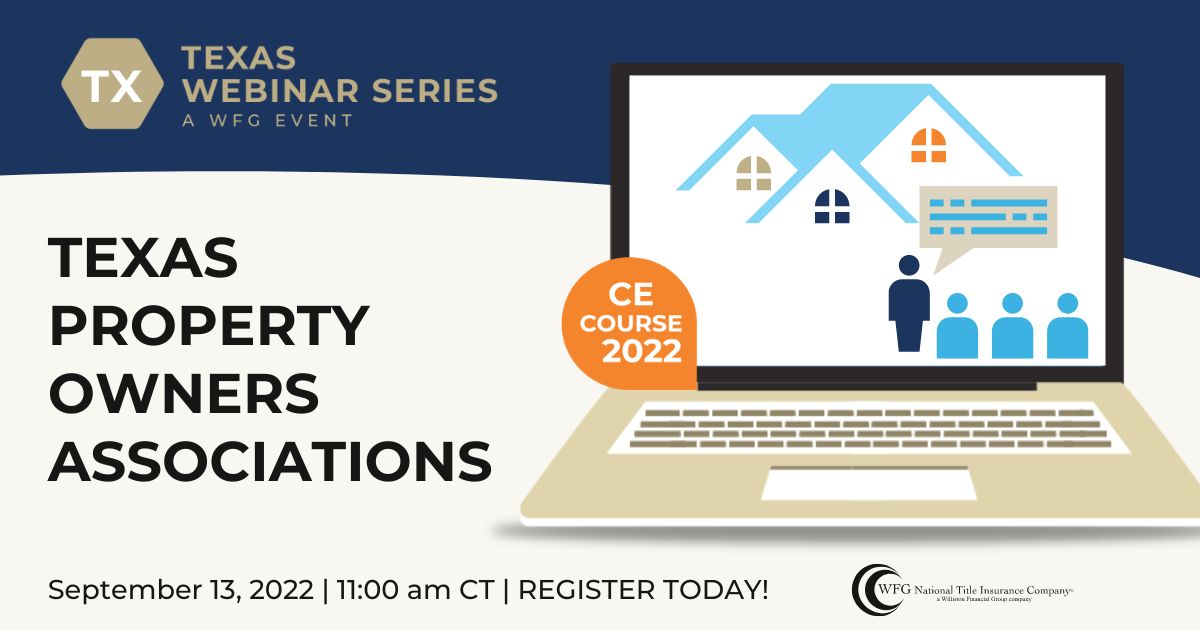 Do you need continuing education credits for Texas? 
If so, WFG National Title Insurance Company has got you covered!
Starting in 2022, your Texas Underwriting Team will present a new TDI-approved CE course on the second Tuesday of every month at 11:00 am CT. These carefully selected courses were designed to provide you 
with the tools you need to be successful!
Join us on Tuesday, September 13, 2022, at 11:00 am CT for Texas Property Owners Associations, presented by Celia Tatum, Texas State Counsel.
Do you clearly understand property owners associations and the laws governing them? In this webinar, you will learn the nuts and bolts of Texas property owners associations and how these associations are formed and governed. Celia will also dive into the importance of considerations concerning resale certificates, transfer fees, and other escrow matters.
By attending this course, you can also expect to learn:
How property owners association assessment liens and the associated foreclosure process can impact closing and policies.
What steps you can take to handle problematic or uncooperative property owners associations.
And much more!
This course has been approved for 1 hour of TDI credit.