Texas CE Webinar: The Tax Man Cometh: Tax Sale Properties and Title Insurance in Texas
August 9, 2022 @ 11:00 am

-

12:00 pm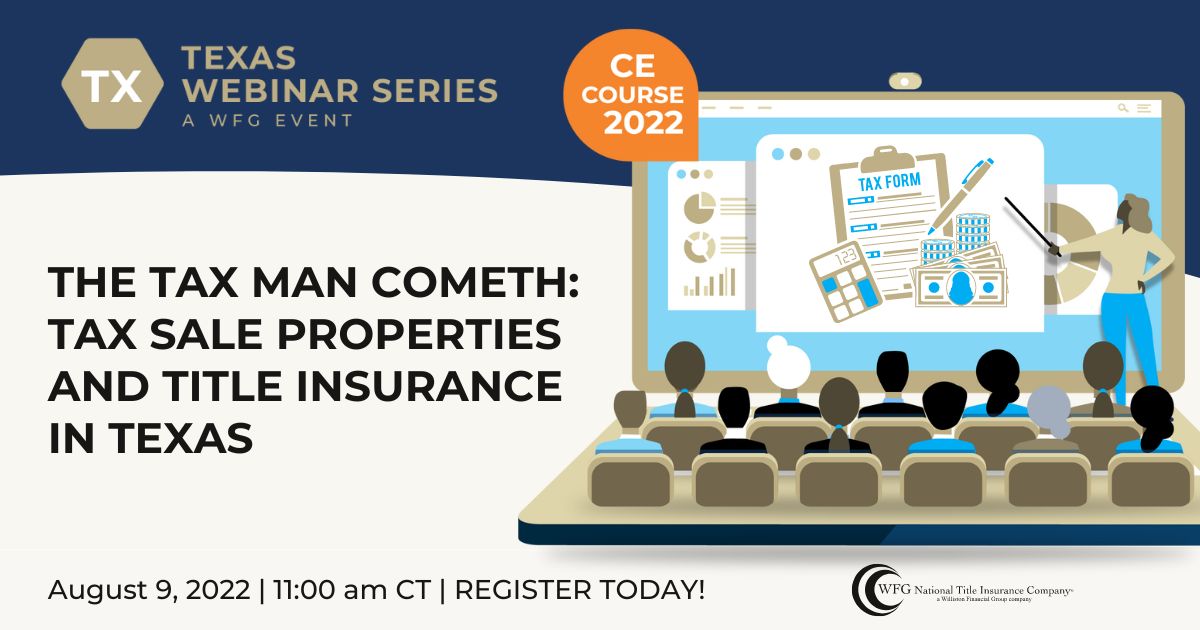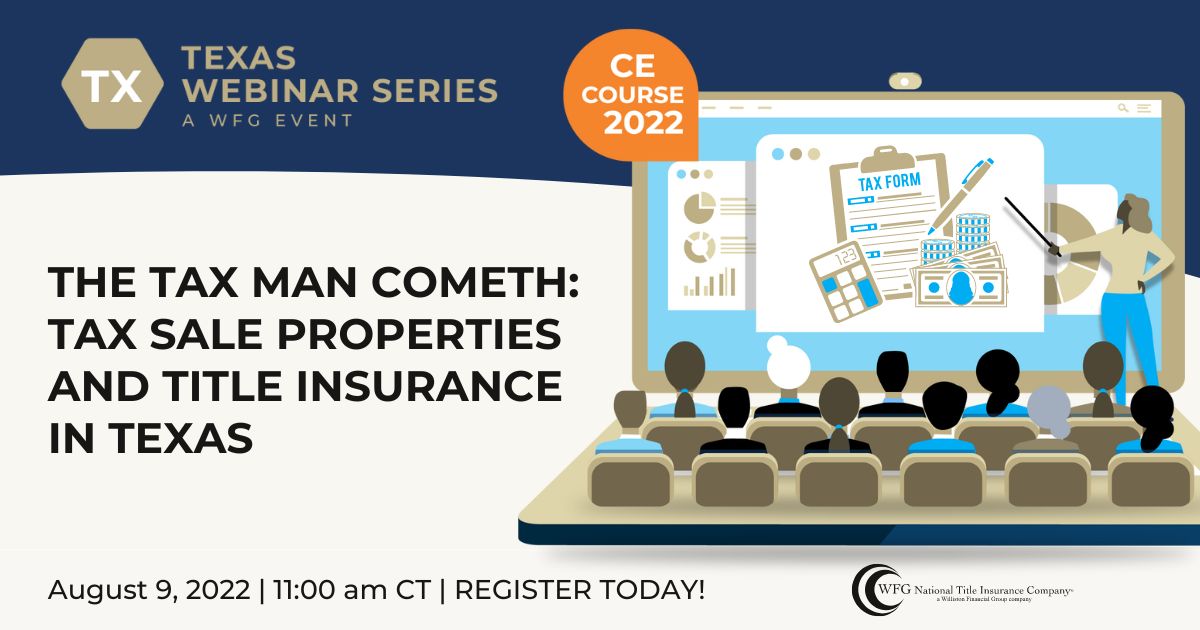 Do you need continuing education credits for Texas? 
If so, WFG National Title Insurance Company has got you covered!
Starting in 2022, your Texas Underwriting Team will present a new TDI-approved CE course on the second Tuesday of every month at 11:00 am CT. These carefully selected courses were designed to provide you with the tools you need to be successful!
Join us on Tuesday, August 9, 2022, at 11:00 am CT for The Tax Man Cometh: Tax Sale Properties and Title Insurance in Texas, presented by Leslie S. Johnson, VP, Senior Texas State Counsel.
In this webinar, you will learn the basics of insuring title out of a tax foreclosure lawsuit and the challenges to doing so.  The course will include an explanation of the nuts and bolts of ad valorem and federal tax foreclosure sales, such as when and how tax suits can be filed, who has to be sued, how missing heirs are served with process, and what sort of title the foreclosure purchaser acquires.
By attending this course, you can also expect to learn:
What is required for a valid tax foreclosure sale,
When does the former owner's right of redemption expire,
What interests and liens are extinguished by a tax foreclosure sale, and
What exceptions must be included in Schedule B.
This course has been approved for 1 hour of TDI credit.