Texas CE Webinar: Where There's a Will (or Not), There's a Way! Insuring Probate & Intestacy Transactions
February 9, 2021 @ 11:00 am

-

12:00 pm

Free Webinar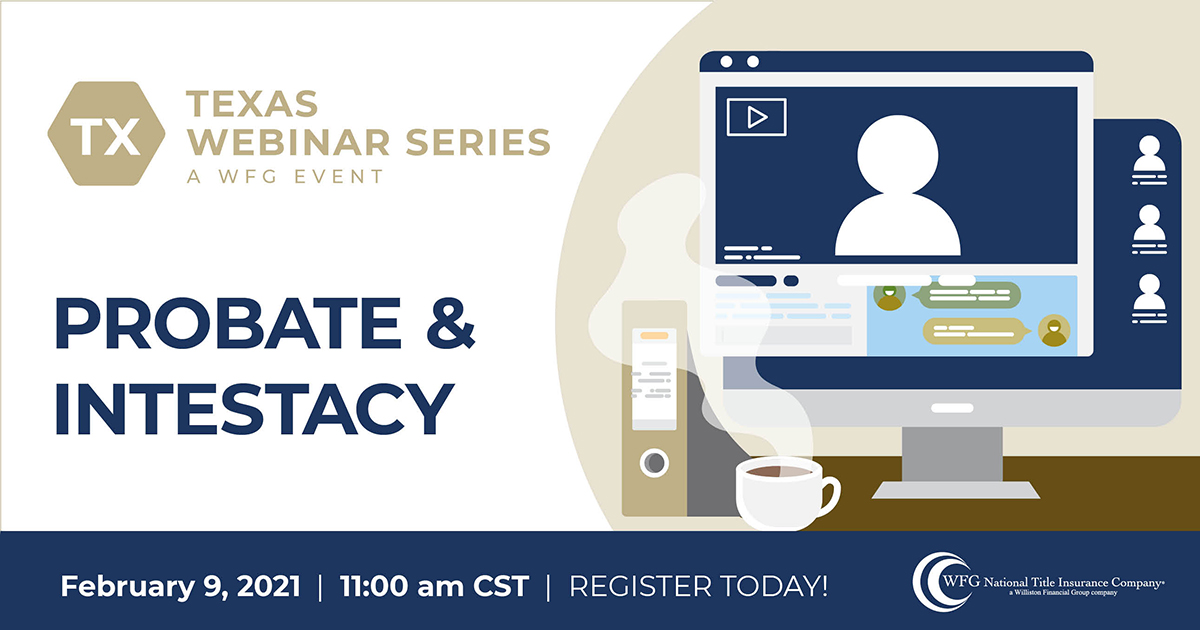 Do you know how to insure a transaction where your vested owner passed away without a will? What if the vested owner's will was probated ten years ago, but there is no deed from the executor to the heirs?
If you're not sure, then this class is for you!
Join us, February 9, at 11:00 am CST for Where There's a Will (or Not), There's a Way! Insuring Probate and Intestacy Transactions presented by Leslie S. Johnson, VP and Texas State Underwriting Counsel. During this class, Leslie will describe the different types of probate proceedings and heirship determination methods in Texas. She will also show you how to handle a will probated outside of Texas, explain the impact of claims and liens against a decedent, and much more!
You can also expect to learn:
The difference between probate and intestacy.
Specific items you should be looking for in a will and probate proceeding.
Who inherits real property when an owner dies without a will.
1 Hour TDI Credit Pending Approval