Underwriting Office Hours with Stan Czaja, Esq.
February 1 @ 2:00 pm

-

3:00 pm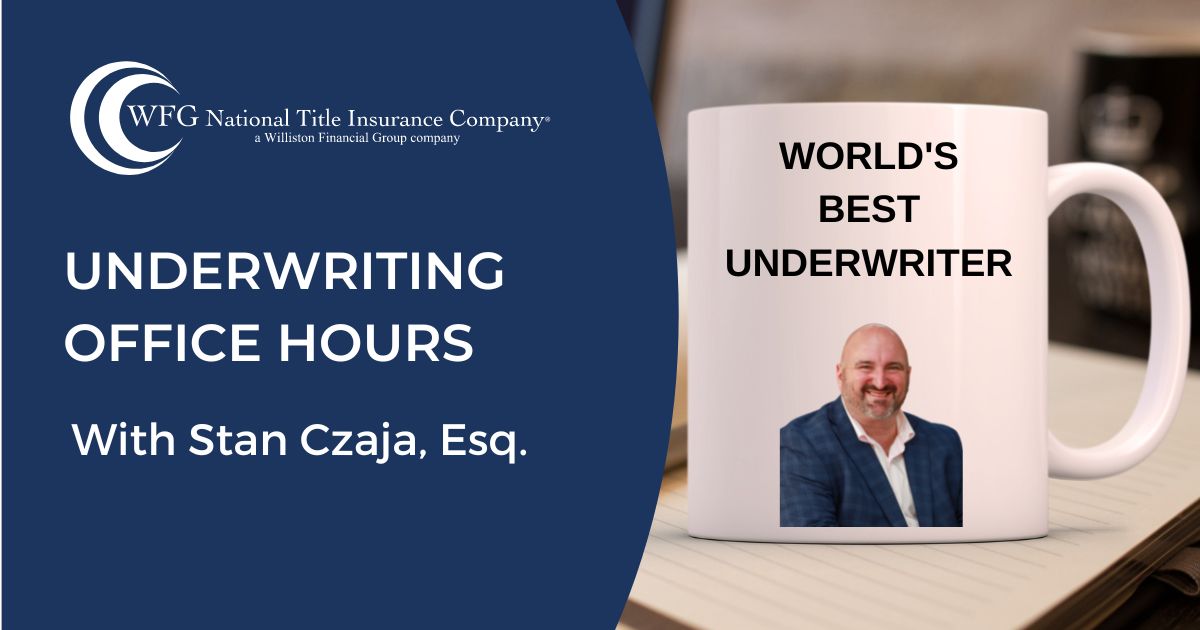 Join me, Stan Czaja, Wednesday, February 1st, at 2:00 pm CT for my new bi-weekly open forum.
I will review the topics listed below during tomorrow's session and proceed to an open forum for questions.
Stan's Office Hours Agenda:
Bankruptcies
Condominium Parking Spaces
WFG Website Resources
Not an authorized agent of WFG National Title Insurance Company? No problem. Everyone is welcome!
Click here to join me for my next session on Wednesday, February 1, 2023, at 2:00 pm CT.