{WEBINAR} Shifted Experience | How to Quadruple Your Income with Digital Meetings
June 10, 2020 @ 10:30 am
Free Webinar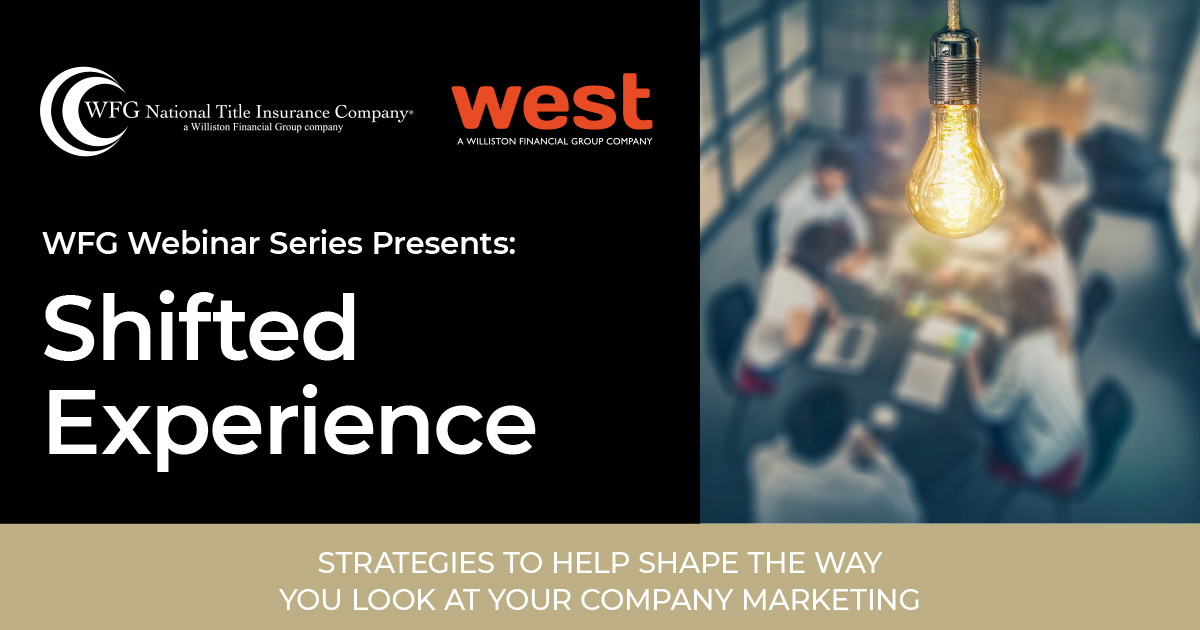 Are you struggling to keep your sales team motivated and focused on setting appointments and converting new clients during these uncertain times? If so, this next class is for you.
Join Neal Mitchell, Marketing & Technology Director for WEST*, Wednesday, June 10th at 10:30 am EDT for How to Quadruple Your Income with Digital Meetings. In this class, Neal will focus on simple and effective ways your sales team can stay engaged with clients and cultivate new revenue while working remotely.
During this class, you will learn:
To identify and focus on your top targets.
How to increase the number of quality appointments.
What systems and tools you can use to automate the appointment process.
In Collaboration with WEST*, WFG is offering weekly training classes to help you stay connected during this time of uncertainty. Join us for a class you do not want to miss!
*WEST, a Williston Financial Group company