WFG Blocks Attending – Louisiana Land Title Association Virtual Event
December 3, 2020 @ 8:00 am

-

December 4, 2020 @ 5:00 pm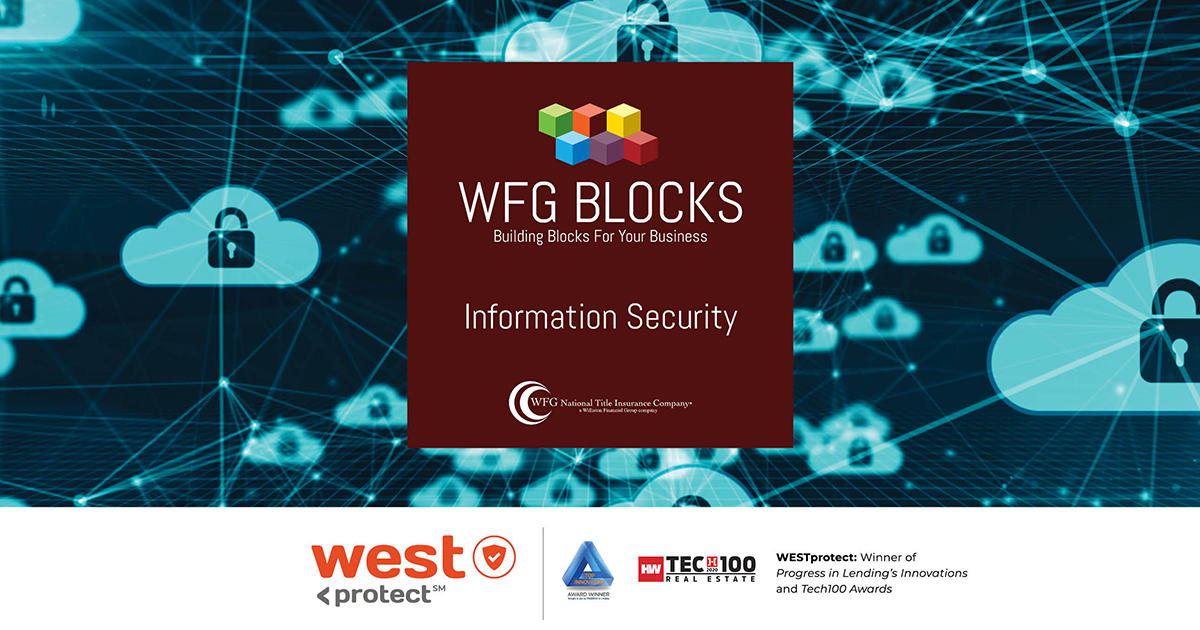 Are you concerned about the security of your company's information? Would you like to learn more about WFG's Information Security block?
If so, you are invited to join your WFG Blocks team in collaboration with WESTprotect's very own Derek Hudson, CISM, Information Security Consultant, for demo days.
Each day, Derek will provide a detailed demo of the WESTprotect services. He will also be available to answer some of your most pressing questions about cybersecurity.
Visit the WFG Blocks booth during the "Breaks with Exhibitors" dates and times listed below to learn more about our services and solutions.
12/3 – 10:45-11:15 CST
12/3 – 12:15-1:00pm CST
12/4 – 9:15-9:45am CST
12/4 – 10:45-11:00am CST
12/4 – 12:00-12:30pm CST