WFG Blocks Webinar | The ABCs for Your Title Agency: Safeguarding Against Seller Impersonation Fraud
October 19 @ 1:00 pm

-

2:00 pm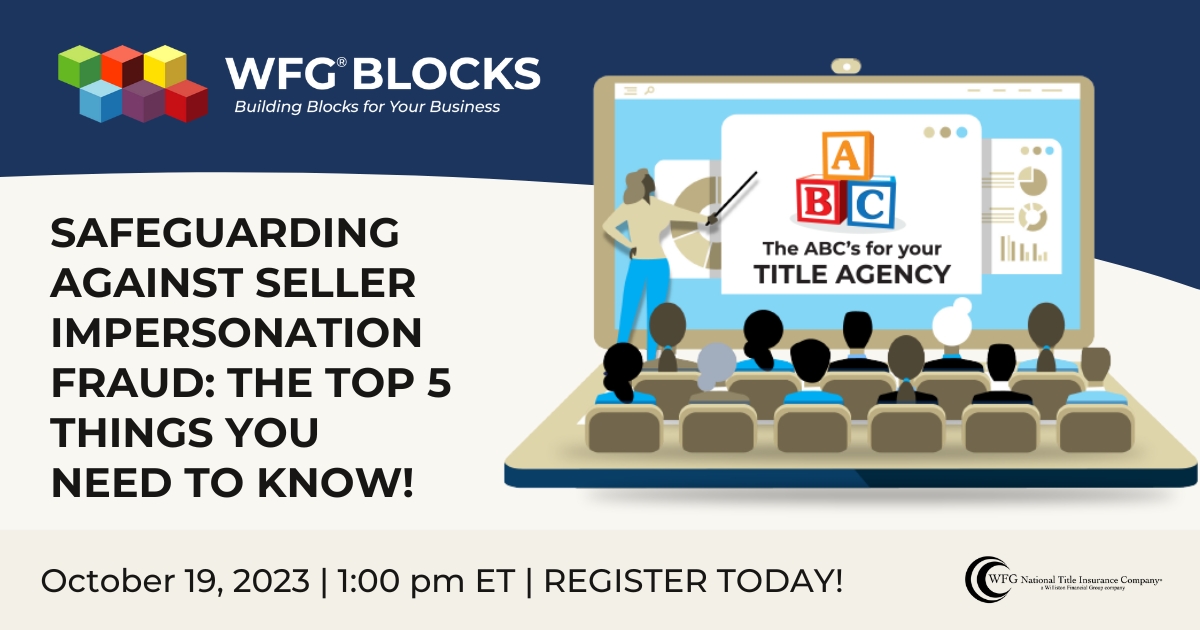 Seller impersonation fraud is a growing concern in real estate, and it can have devastating financial consequences for unsuspecting buyers. 
Join us on October 19, 2023, at 1:00 p.m., for an informative webinar, Safeguarding Against Seller Impersonation Fraud: The Top 5 Things You Need to Know!, presented by Stanley J. Czaja, Esq., ITP, Senior Vice President, Central Region Manager and Underwriting Counsel.
In this session, Stan will explore the ins and outs of this scam, share real-life examples, and equip you with the essential knowledge and tools to help protect your clients.
Take advantage of this opportunity to learn how to identify red flags, verify property ownership, and ensure a secure and worry-free real estate transaction. 
Together, we can stay one step ahead of the fraudsters!