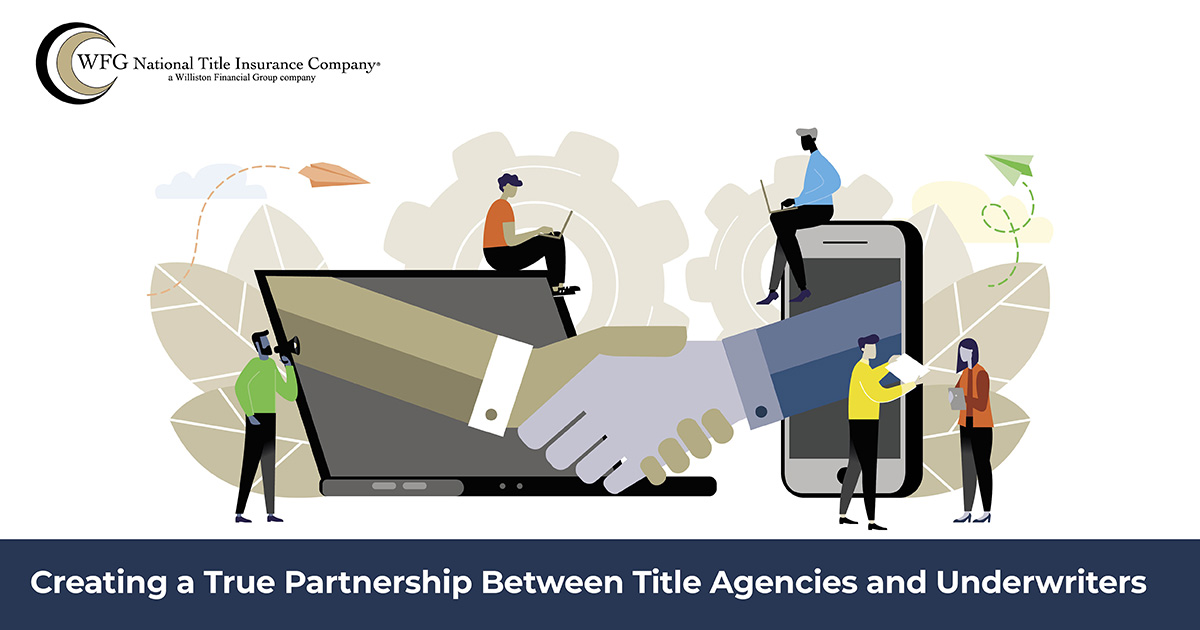 WFG Blocks, the innovative title industry program launched by WFG National Title Insurance Company to give the company's "title agents access to essential services on a discounted, pay-as-needed basis," is the subject of a new article in The Title Report.
The program, conceived by WFG's Executive Chairman and Founder Patrick Stone in 2014, has six component Blocks: Title & Settlement Solutions, Expense Management, HR Management, Compliance Solutions, Information Security, and Marketing & Sales.
WFG was uniquely positioned to provide this agent-centric program. As the article explains, "The company had been founded in 2010 as a national title insurance underwriter with an underpinning of complementary divisions that could expand to provide solutions throughout the real estate transaction and mortgage lifecycle. Within a few years those divisions had grown to offer many of the services title agents required: compliance assistance, information security, innovative technology solutions, and extensive marketing expertise, among others."
It is also apparent that Stone was the right executive to devise such a program.
"Part of Pat's goal for the WFG Blocks program was to help our agents move those fixed costs to variable costs so that they are able to save money, especially when there's a downturn in business," said WFG Vice President and Director of WFG Blocks Jaime Johnson. "By only paying for those services that they need, when they need them, they greatly reduce overhead."
Here's a brief overview of what the six programs offer:
Title & Settlement Solutions makes available back-office production tasks such as title production, policy typing, municipal liens, special assessments and utilities searches, curative and post-closing payoff tracking.
Expense Management gives agents direct access to negotiated discounts of up to 50 percent on shredding services, office equipment and supplies, refreshment services, and even car rentals, gifts and flower delivery, among others.
HR Management helps title agents with industry-specific recruiting, hiring and training, discounts on HR services for payroll and payroll accounting functions, and has options for cost-effective healthcare coverage plans.
Compliance Solutions helps make an agent's compliance program more robust, with reconciliation services, assistance with regulatory audits, lender vetting questionnaires, and more.
Marketing & Sales resources are also available, whether to boost visibility of a new company or give an established one a more competitive edge.
Information Security (Info-Sec) provides direct access to WESTprotectSM and its 411 Cybersecurity Helpdesk, to which agents can submit any suspicious emails or other potential fraud attempts and quickly get an expert analysis and response.