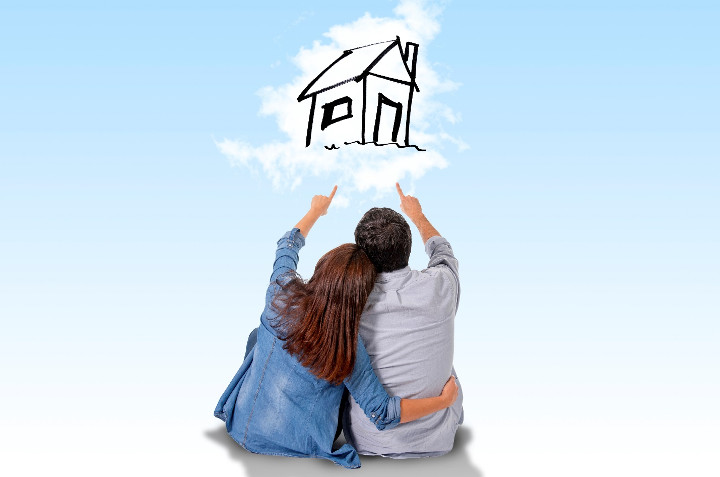 Harvard's Joint Center for Housing Studies provoked that question with a report analyzing the continuing decline in the nation's home ownership rate. The analysis, in the Center's annual "State of the Nation's Housing" report, identified several factors responsible for the downward ownership trend, and concluded that it's not going to be reversed any time soon.
The ownership rate sank to 63.7 percent last year from a high of 69 percent in 2004, wiping out all of the ownership gains recorded over the past 25 years. The rate for people between the ages of 35 and 41 – traditionally prime home ownership years – hasn't been this low since the 1960s, the report notes. As the ranks of homeowners have shrunk, the rental population has soared, growing last year at the fastest pace in more than 30 years.
"We do think we are in the latter stages of a rebalancing between owning and renting," Douglas Duncan, chief economist for Fannie Mae, said in a CNBC interview.
The last recession and the deep housing market collapse that helped trigger it are largely responsible for that shift, the Joint Center report suggests. The increasing demand for rental units is putting upward pressure on rents, which rose at nearly twice the inflation rate last year. According to the report, almost half of all renters last year met the definition of cost-burdened – paying more than 30 percent of their income for rent. And that trend is creating another impediment to home ownership: Forced to pay an increasing proportion of their income for rent, prospective first-time buyers, who might like to enter the housing market, have been unable to amass the down payment they need.
"Between the record level of rent burdens and the plunging home ownership rate," the Joint Center report notes, "there is a pressing need to prioritize the nation's housing challenges over the coming years, if the country is to make progress toward the national goal of secure, decent and affordable housing for all."
http://www.jchs.harvard.edu/homeownership-rates-drop-historic-lows-middle-class-feels-strain-rising-rents