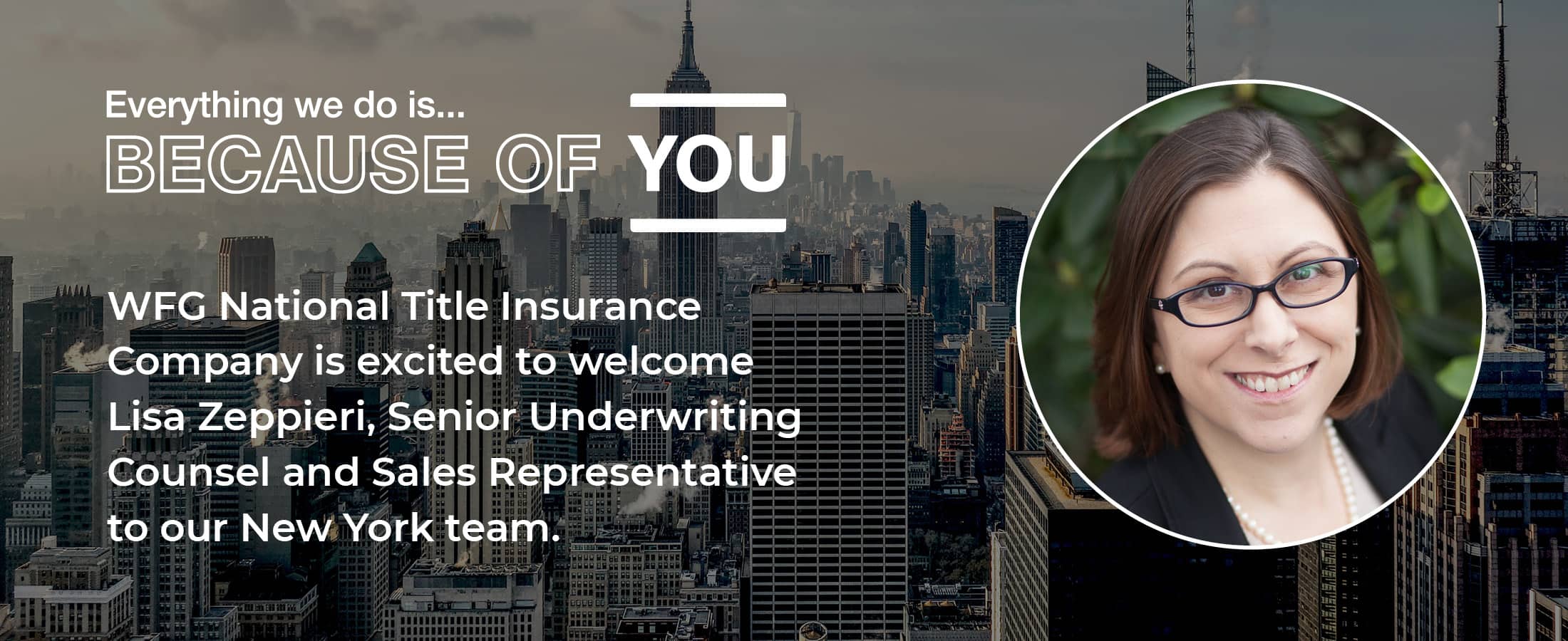 We are excited to welcome Lisa Zeppieri to the WFG Agency Family!
Lisa Zeppieri has joined WFG National Title Insurance Company as Senior Underwriting Counsel and Sales Representative. She has been in the title industry for over 10 years as well as worked in private practice for over 4 years representing clients in Chapter 7 and 13 bankruptcy proceedings, foreclosure actions, landlord/tenant proceedings, real estate transactions and estate planning. Prior to joining WFG National Title, Lisa was Senior Underwriting Counsel and Claims Counsel for one of the nation's largest underwriters, providing underwriting support for agents in residential and commercial transactions. She also provided seminars for continuing education to agents.
Lisa earned her J.D. degree from New England School of Law in 2004 and her B.A. from Manhattanville College. She is admitted to practice law in the State of New York, State of New Jersey and the United States District Court, for the Southern and Eastern Districts of New York.
"I will work with you to develop productive solutions that will enhance your business."
Lisa Zeppieri
Please help us welcome Lisa to the WFG Agency Family!
Lisa Zeppieri, Senior Underwriting Counsel | Sales Representative
WFG National Title Insurance Company
Cell: 718 702 6893 | LZeppieri@wfgnationaltitle.com