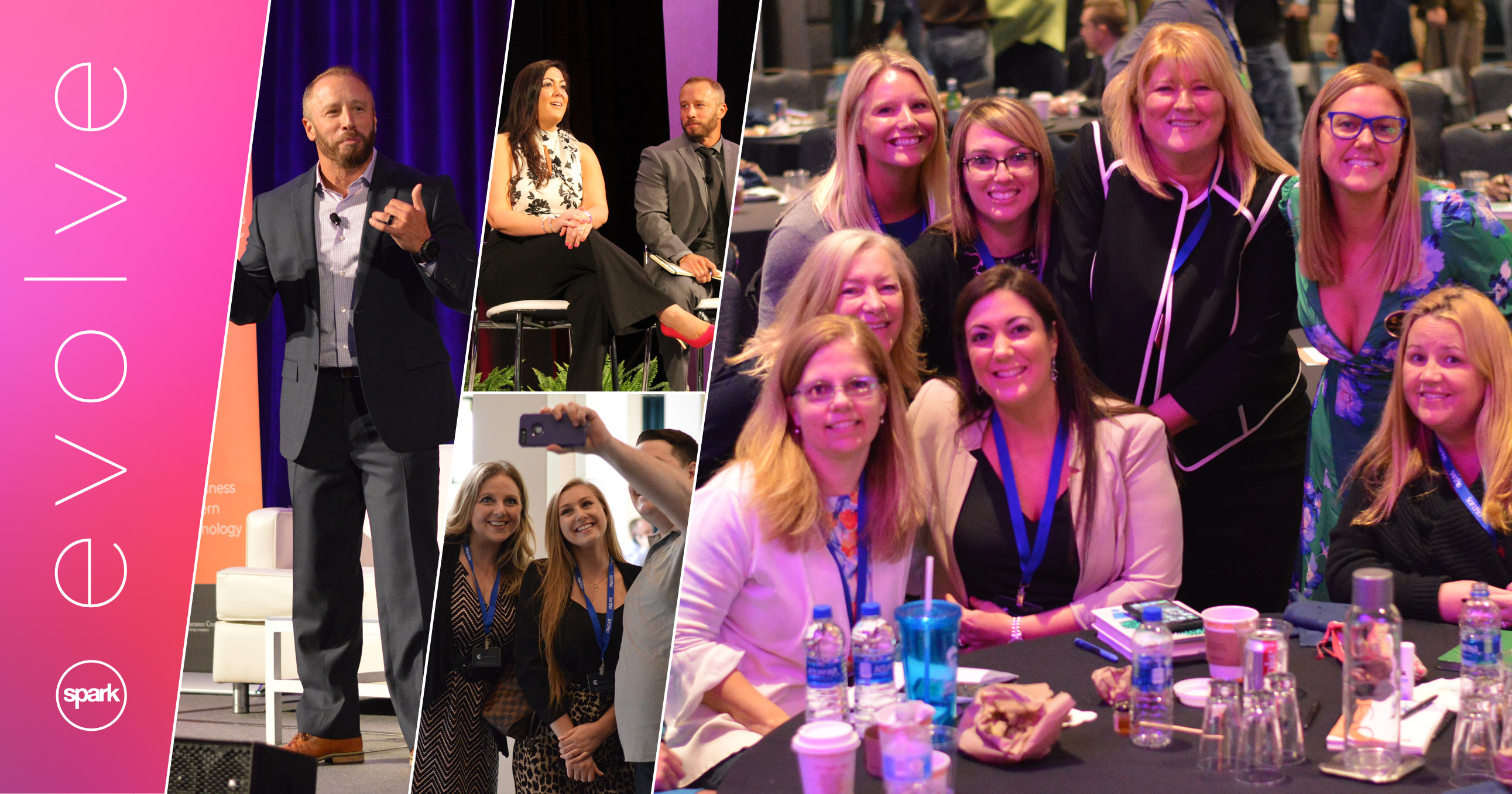 By Sarah Hasch, Marketing and Technology Director, Agency Division, WEST, a Williston Financial Group Company
The Hyatt Grand Cypress, Orlando Florida was the new venue for WFG Spark this year. The event opened with an outdoor reception welcoming attendees to the event. The party was located under glowing lanterns of a gigantic Oaktree near the sprawling tropical pool deck, where a large crowd gathered for food and fun. You could feel the crowds' excitement and buzz awaiting for what was yet to come!
Patrick Stone, Executive Chairman and Founder of Williston Financial Group opened Spark excited about a positive and optimistic outlook on the market forecast. Patrick expects the real estate market to return to a fully normal market within next 1-2 years. As consumer confidence grows, the affordability gap will start to close as well. Hearing him say that he is personally more confident in the real estate market than he has been in 15 years was encouraging to all.
Patrick was followed by Allen Gannett Founder and CEO of TrackMaven, who taught us how to unlock our creative potential. We learned from Alicia Berruti with BombBomb, why video is a must and how it humanizes us and aids in the receiver's retention of the information you share. Brittney Hodak, Co-Founder of the SuperFan Company, showed us how the best marketing doesn't have to cost a thing and it can be executed at every level of your company every day. As the event continued, we heard from several other amazing speakers and contributors, who offered insight, strategy and inspiration to those in attendance.
My Top 7 Spark Takeaways
Give yourself permission to unlock your creative, through consumption, time-blocking and silence.
I see you, I hear you and what you say matters: Create SuperFans.
Stop selling and start solving. Work with your customers rather than for them.
Leverage the moments in a transaction, make the customer feel connected, certain and significant.
The social blue print, mindset and possibilities of being an influencer, through content, success stories and authority.
Provide your customer with an experience that makes the home buying, selling or refinancing process a memorable one.
Expecting the real estate market to return to a fully normal market within next 1-2 years, aiding in consumer confidence and affordability.
Watching Spark unfold from the other side of the curtain this year was an amazing and eye-opening experience as my focus was shifted from what am I getting out of this event, to what can I contribute and how can I help our WFG Agents execute ideas and strategies?
I would like to give a huge thank you to Joey Grampa, Erin Alder, Jeff Lobb, Justin Tucker, Justin Stutz and everyone in front of the curtain and behind the scenes who made Spark Evolve happen. Thank you to our entire team of sales professionals for a record breaking attendance this year as well!