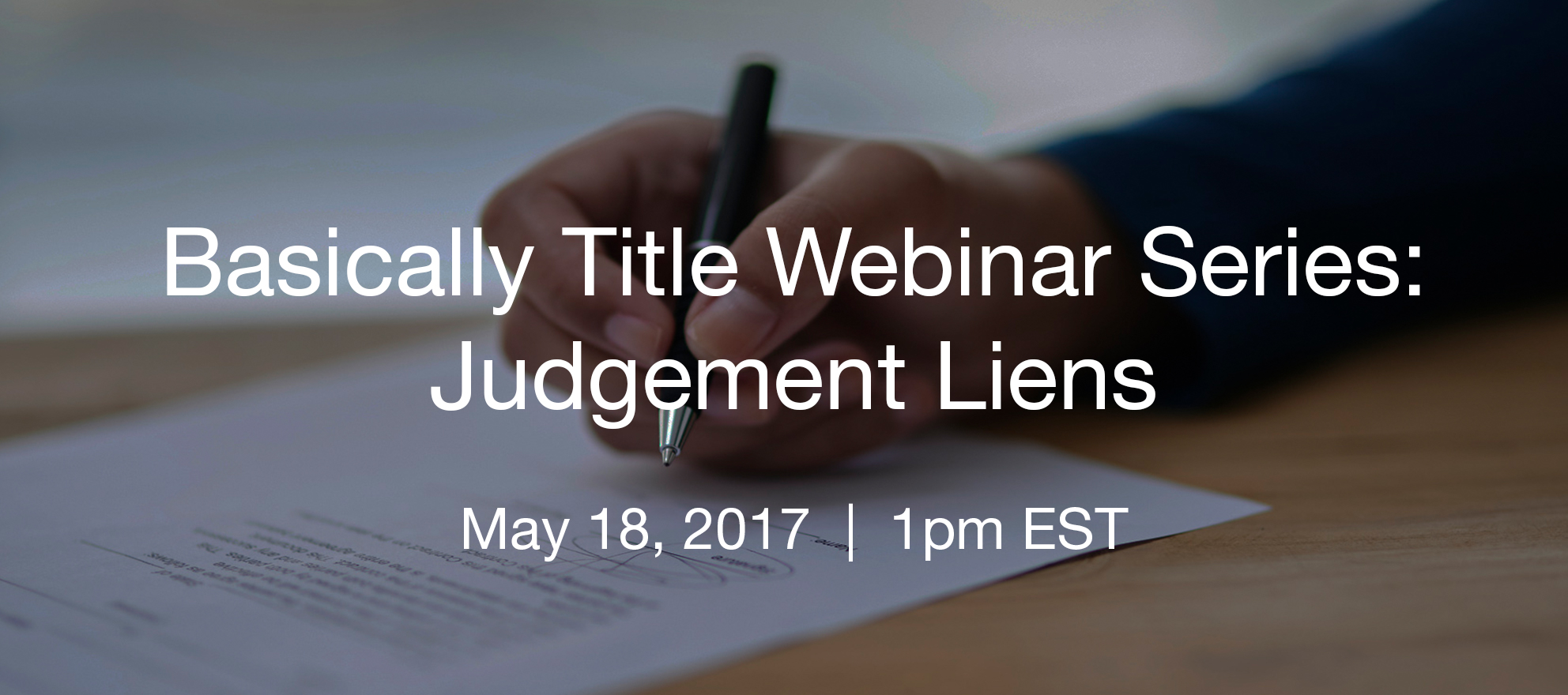 The Basically Title Webinar Series is a new program specifically designed as a learning platform for anyone involved in the field of title insurance, to avoid that "trial by fire" learning experience that everyone talks about and no one needs to go through.
Join us on May 18th at 1:00pm EST for the first of this series:
Judgment Liens
Presented by: Sam Shellhaas
One of the first things we learn as underwriters is that it is our duty to "clear" judgments from title. But what does that really mean? And why is it so important to attend to judgments entered against a seller, especially if the controversy that may have given rise to the judgment has nothing to do with the property that is being sold? How does a judgment become a lien against property . . . and are some judgments more important than others? Let's take a moment and discuss how we can find out if there are judgments and, if they exist, let's figure out what to do. It's basic .. . and it's Basically Title.
Register today by visiting: https://register.gotowebinar.com/register/8578747443165083906