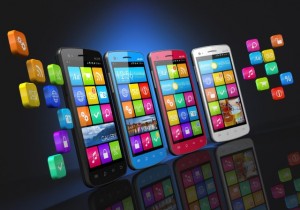 Working in real estate is hard. Harder than most businesses. There are so many things to think about all the time. Advertising and lead generation, client relationships, market analysis, photography, contract writing and negotiation, accounting. And of course happy hour. The list feels endless. Anything that helps create some order from all that chaos is worth taking a good look at. This list from Forbes has some apps that do just that. Some of them might be a bit obvious (Google maps?) but it is definitely worth a peek.
A few highlights:
The Cam Scanner lets you use your phone as a scanner. This means you can send of that signed contract to the listing agent without having to drive back to your office, like in the old days.
Dropbox is the ultimate in cloud storage. If you don't know what that is yet, it's time to find out. One of the biggest perks of cloud storage is the combination of accessibility and security. By saving all your pics and docs in Dropbox, you are able to access them from any computer or mobile device. So if you're away from your desk, or your computer explodes, all your stuff is safe and available from a different device.
Sign Easy is an app that lets you digitally sign documents from any mobile device. Now, you and your client can sign that PSA right on your phone, and send it off to signatures while you're still touring a home.
For more great apps that will make your life easier, visit Forbes.
The post Must-have Apps For Real Estate Agents appeared first on WFG National Title Insurance Company.