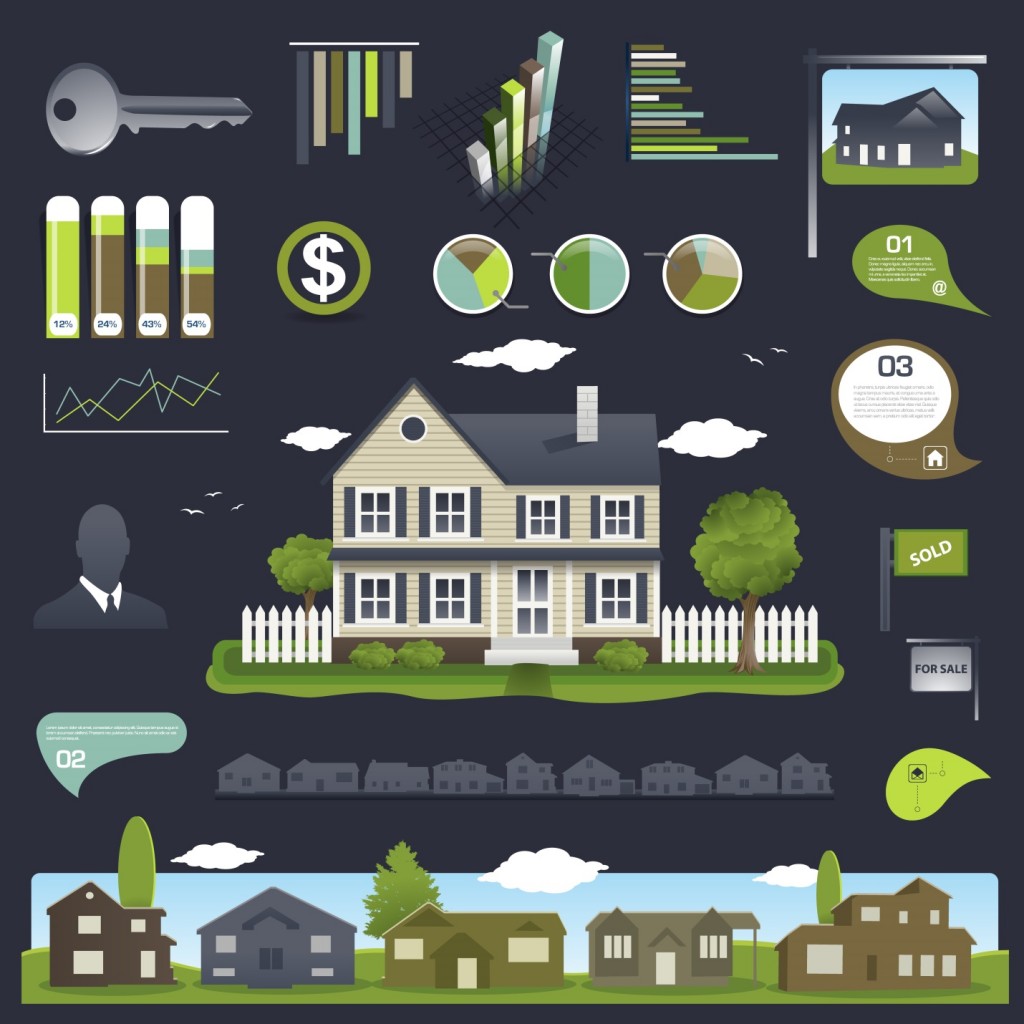 Did you know that there are over 133 million housing units in the United States? Did you know that there are over 2 million people working in the real estate business in the U.S.? Would you believe that online advertising spending for real estate is estimated to reach $16 billion in 2014?!
If you're a statistics junkie, like I am, you're going to LOVE this collection of real estate stats compiled over at Placester. Click through and spend a few minutes (or hours) taking in some fascinating trivia. You'll be sure to impress friends, colleagues and clients, alike, with your incredible market knowledge.
92% of consumers now use the Internet to help them search for real estate. But what about the other 8%? Are they still using magazines, street signs or Ouija boards? Or are there still places in the U.S. that still don't have Internet? I guess that explains why 25% of ad spending is still going to traditional print media.
PRO MARKETING TIP: Agents, if you're struggling to come up with fun, interesting ideas for your blog (you do have a blog, don't you?!) this list has some great ideas. For instance, 21% of all foreclosed homes are vacant. How has that impacted your market? What was the total in your home area? What problems arise from homes remaining vacant for extended periods? Dig a little deeper into the source material (here ya go) and write your own article, geared specifically to your market, and share it with clients who are thinking about buying foreclosed homes, so they know what issues they might face.
PRO MARKETING TIP #2: According to these stats, 59% of weekend page views on real estate websites come from smartphones and tablets. It's time to make sure your website is mobile-friendly. The fancy word we use for that is "responsive." Basically, that just means that your website will automatically adjust itself for optimal viewing, depending on the device the viewer is using. Otherwise, it's likely your site will be all out of frame, and difficult to navigate. And you already know what happens next. You've been there. The dreaded site bounce. Get it fixed.
Remember, knowledge is power. With an estimated 430,000 real estate agents and brokers competing for business, every little bit helps.
The post Real Estate Stats You Need to Know Right Now appeared first on WFG National Title Insurance Company.