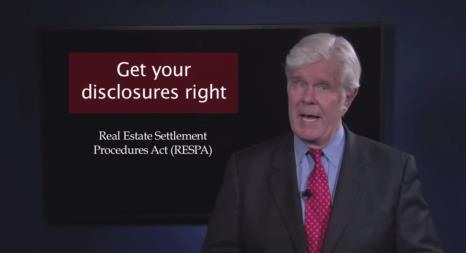 The Consumer Finance Protection Bureau recently levied a $500,000 fine against a real estate company for failing to comply with RESPA disclosure law. The bold move was meant to demonstrate that the law is serious, and that punishment is real for those in violation.
The Real Estate Settlement Procedures Act (RESPA), passed in 1972, was designed to protect homebuyers from hidden fees and other shady business practices during real estate transactions, mainly through the presentation of a good faith estimate of all settlement fees. Originally managed by HUD, enforcement of RESPA was handed over to the CFPB in 2011.
For details on this story, and the CFPB's enforcement of RESPA, watch this video from NAR's The Voice of Real Estate.
The post The CFPB is Not Kidding Around About RESPA appeared first on WFG National Title Insurance Company.