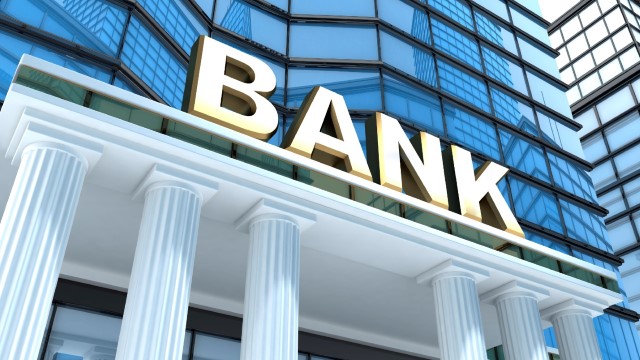 Settlement services providers wondering how mortgage
lenders will respond to the Consumer Financial Protection Bureau's (CFPB's)
Integrated Mortgage Disclosure requirements have gotten an answer from two of
the largest ones.  In order to ensure
that the disclosures are delivered accurately and within the tight deadlines
the rules require, Wells Fargo and Bank of America have said, "We're going to
do it ourselves." 
Both banks looked at the new requirements and the
hefty penalties they could face under the Truth-in-Lending Act, and concluded
that they had to control delivery of the disclosures in order to control their
compliance risks.  The rules specify that
while settlement agents are allowed to deliver the Closing Disclosure for
lenders, creditors remain "legally responsible" both for disclosure errors and delivery
"defects."   
"Evidence of delivering
the borrower's Closing Disclosure with receipt at least three business days
prior to closing are critical requirements for us. The data to support this must
be readily accessible for internal and external audit," Wells Fargo explained
in a quarterly newsletter to settlement agents. After considering multiple
factors, including "the large number of settlement agents who close Wells Fargo
loans in local markets, their closing volumes, [and] limited integration
capabilities to provide compliance data to us," the bank concluded that "this
critical compliance evidence can only be provided if Wells Fargo delivers the
Closing Disclosure directly to our borrowers…"
Bank of America reached
the same conclusion, informing its settlement agents that it, too "will
generate the buyer/borrower Closing Disclosure and take responsibility for
delivering it to ensure receipt there business day prior to loan closing."
Both lenders said
settlement agents will continue to be responsible for preparing and delivering
the seller's Closing Disclosure.  They
also emphasized that they will have to work closely with settlement agents to
calculate settlement costs and compile the other information required for the
disclosure form.  "How and when we
collaborate to develop this content is where we have significant opportunity to
improve our processes," Wells Fargo noted in its newsletter. 
Clearly, title agents
and other settlement services providers can expect to hear more about the
changing disclosure protocols from Wells, Bank of America and other lenders as
the August 1 implementation date for the new requirements approaches.  
They can also expect
more scuffling with the CFPB over compliance details.  In one recent example, the American Land
Title Association (ALTA) has expressed concern that the Closing Disclosure will
"mislead consumers" about the cost of their title insurance policies.  "In nearly half of the country, title
companies are required by state law to charge title insurance premiums and
discounts in a manner different than the Bureau would have them disclose those
fees to the consumer," Michelle Korsmo, ALTA's chief executive officer,
explained in a press statement.  The discrepancy,
she warned, "will create confusion at the closing table for many
consumers." 
To avoid that confusion,
Korsmo noted, title and settlement agents "will have to provide additional
disclosure forms at closing to show actual title insurance premiums charged and
to provide compliance with state law governing industry filed rates. We support
a cleaner real estate transaction," Korsmo said, "but not at the expense of
consumers' understanding of their actual mortgage costs."  She urged the CFPB to "take swift action" to
address the problem. □