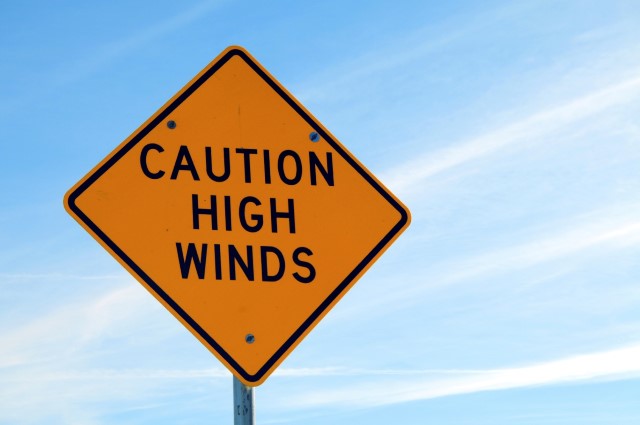 The RESPA
winds are blowing again and they seem to be nearing gale force.
The
Consumer Financial Protection Bureau (CFPB), which has replaced the Department
of Housing and Urban Development (HUD) as RESPA's primary enforcer, recently
socked New Day Financial with a $2 million penalty for violating the
anti-kickback provision of the law by paying "lead generation fees" to a
veteran's organization.
The action
targeted a marketing arrangement in which New Day, a Maryland-based non-bank
mortgage lender, was named "exclusive lender" for a veteran's organization to
which New Day paid "lead generation fees" and a $15,000 monthly licensing
fee.  These payments "constituted illegal
kickbacks in violation of [RESPA]," the CFPB said in a press statement.  New Day's failure to disclose its business
relationship with the veteran's organization also represented an "unfair and
deceptive practice," the CFPB said. 
"NewDay profited from the
trust that veterans place in their veteran service organization," CFPB Director
Richard Cordray said. "Veterans, and any consumers getting a mortgage, deserve
honest information about lender endorsements."
Focus
on MSAs
The action against NewDay and other recent
RESPA enforcement actions underscore
the CFPB's increasing scrutiny of Marketing Services Agreements (MSAs)
involving settlement services providers. 
Last year, the agency fined Michigan-based Lighthouse Title $200,000 for
participating in "quid pro quo" agreements that the CFPB said violated RESPA's
prohibition against providing "something of value" in exchange for referrals of
real estate business.  The CFPB faulted
Lighthouse specifically for basing the fees it paid for services partly on the
number of referrals it received or expected to receive.
The enforcement action was significant,
industry executives said, not only because it signaled the CFPB's interest in
MSAs ―and apparent distaste for them — but also because the agency said
"things of value" prohibited by RESPA aren't limited to the obvious – cash,
discounts, loans, and the like.  They
also include entering into a contract, "even if the fees paid under that
contract are fair market value for the goods or services provided….Entering a
contract with the agreement or understanding that in exchange, the counterparty
will refer settlement services [violates RESPA]," the agency said.  The settlement agreement prohibits Lighthouse
from establishing new MSAs or continuing existing ones with entities in a
position to refer business to the company.  

The Lighthouse action left some industry
executives scratching their heads and others cautioning title agents about the
uncertainty surrounding MSAs and the risks of participating in them.  Agents that enter MSAs "better have their T's
crossed and there I's dotted every second of every hour of every day," Chuck
Cain, senior vice president in WFG's Midwest Region, told RESPA News.  "If you don't do
your own data research to [determine] the value of what you offer…you could be
wandering right into the buzz saw of a consent order."  All things considered, Cain added, "I think
if I were a title agent, I would think real long and hard before into entering
into an MSA."