Florida CE/CLE Webinar: Bankruptcy Basics
February 16 @ 10:00 am

-

11:00 am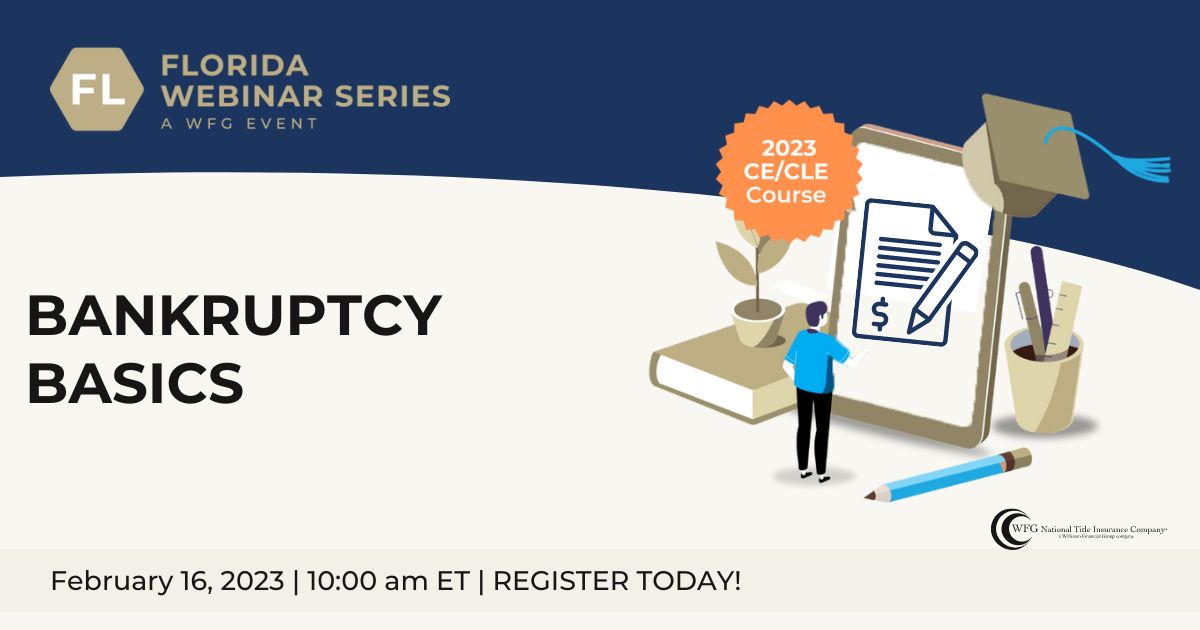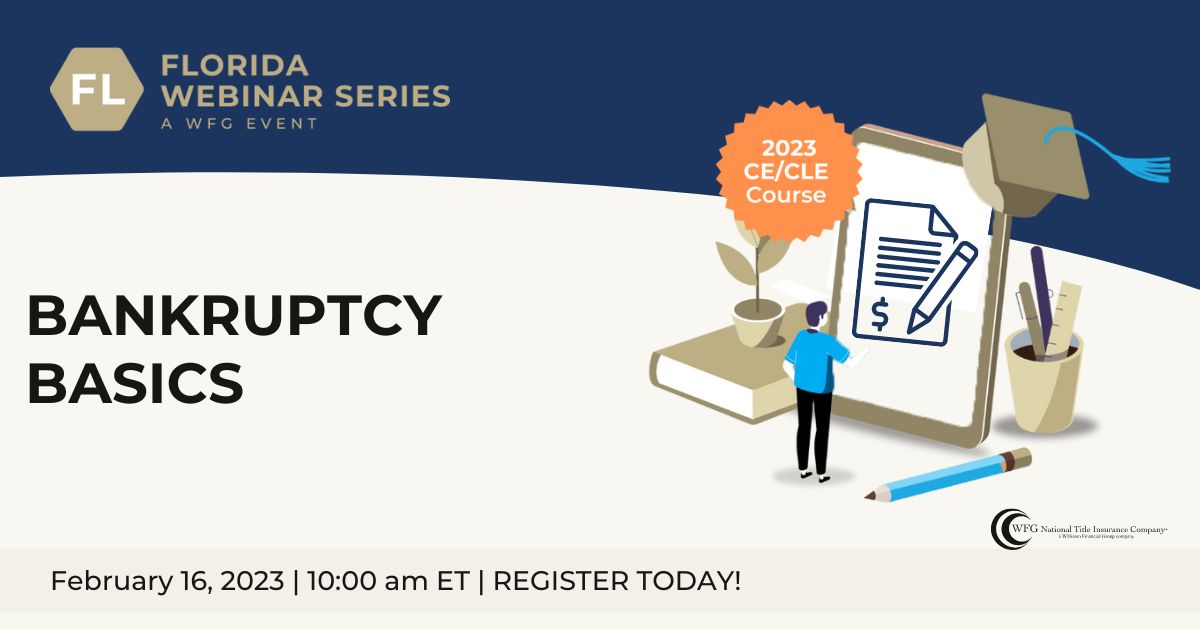 Do you cringe when you realize when a bankruptcy shows up on a file? Don't worry. You're not alone.
Join us on February 16, 2023, at 10:00 am ET, for Bankruptcy Basics, presented by Debra Davids, Underwriting Counsel and Assistant Vice President and feel more confident with your next transaction that involves a bankruptcy.
During this webinar, Debra will cover the different types of bankruptcies and how to access the files. She will also dive into the documents that need to be recorded in order to issue title insurance.
By attending this course, you can expect to learn about:
What you need to record for a bankruptcy.
What happens to mortgages, liens and judgements after bankruptcy.
How to complete a sale or refinance for a debtor currently or formerly in bankruptcy.
And more!
This course has been approved by the Florida Department of Financial Services for one hour of CE credit; and CLE approval has been obtained from the Florida Bar for one hour of General credit.
DFS Course ID: 124455
DFS Course Offering ID: 1174562
Florida Bar No: 2300010N
DFS Approval: 1 Hr. CE Credit
Florida Bar Approval: 1 Hr. General CLE