Webinar: The Latest with WFG – Attorney Opinion Letters
February 15 @ 12:00 pm

-

1:00 pm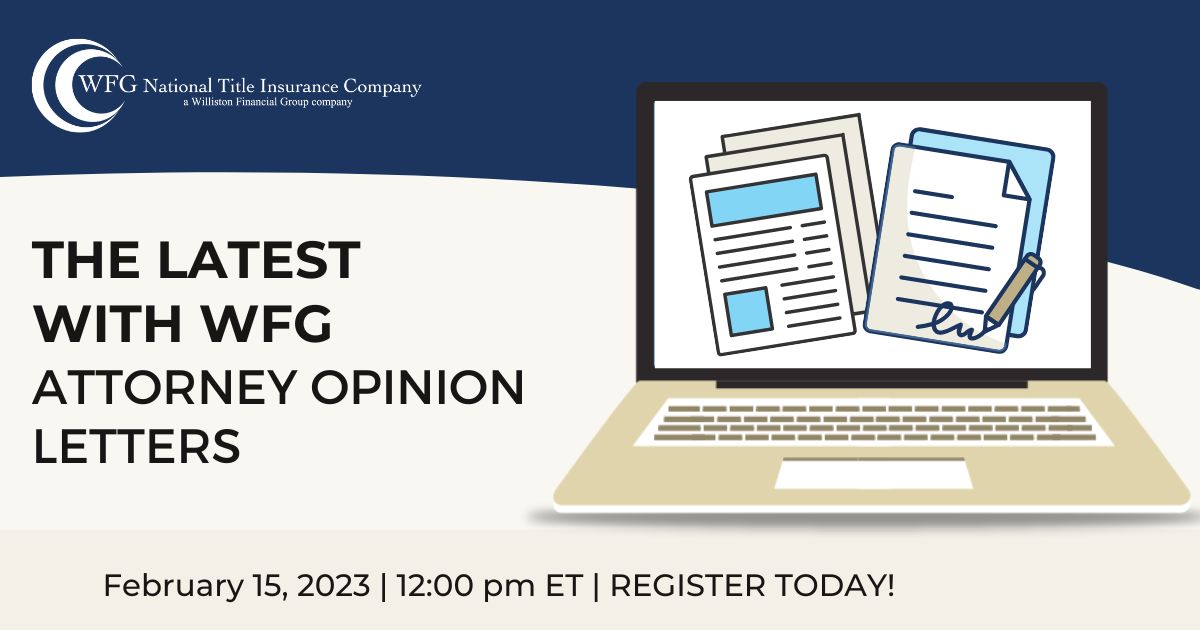 In 2022, Fannie Mae followed in Freddie Mac's footprints and authorized the use of Attorney Opinion Letters (AOLs) as a title insurance alternative for lenders. Since then, we've all heard a lot about AOLs and how they can save the borrower money on the transaction. While there may be a cost savings at the time of closing, there are risks to the lender in accepting them, the borrower in relying upon them, and the title/settlement agent issuing them.
Join Lisa Vesperman Still, Esq., VP and New England Regional Counsel, and Dan Bailey, SVP of WFG Enterprise Solutions, on Wednesday, February 15 at 12:00 pm ET to hear about how AOLs will affect title and settlement services industry and what you can do about them.
By attending, you can also expect to learn:
What are these Attorney Opinion Letters, and how are they different than a lender's title policy?
What to expect if (and when) a lender requests one?
How can you best explain them to a borrower and lender?
What effect does an AOL have on the issuance of an owner's title insurance policy?
Don't miss out.