Mid-Atlantic CE Webinar: Cyber Fraud and Risk in Real Estate Transactions
September 22, 2022 @ 3:00 pm

-

4:00 pm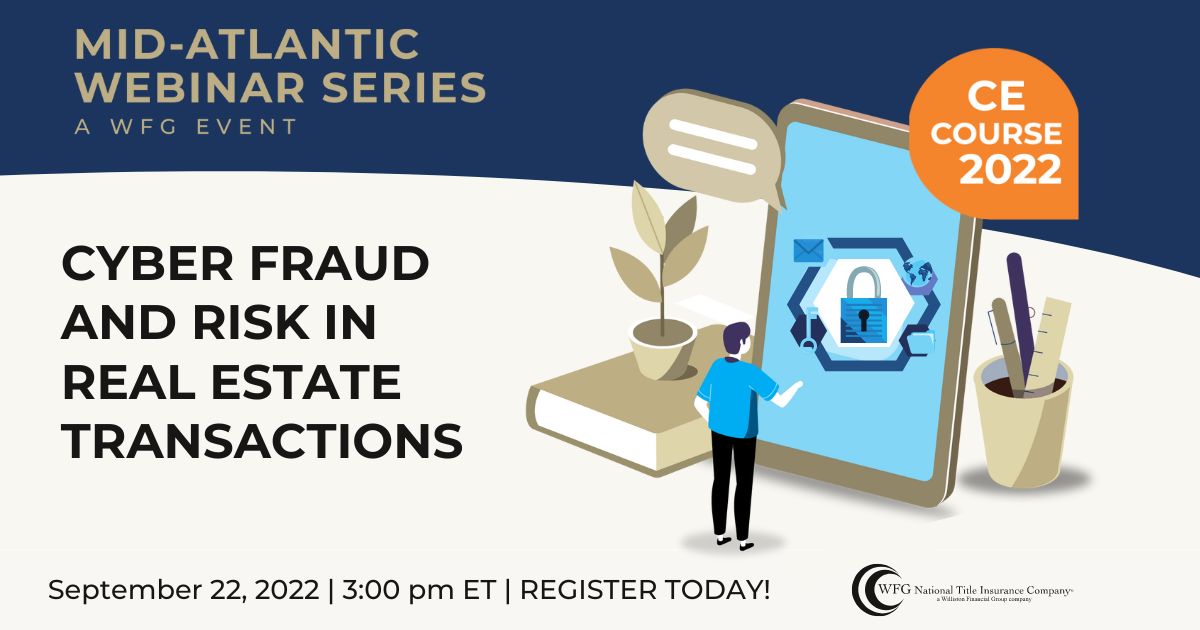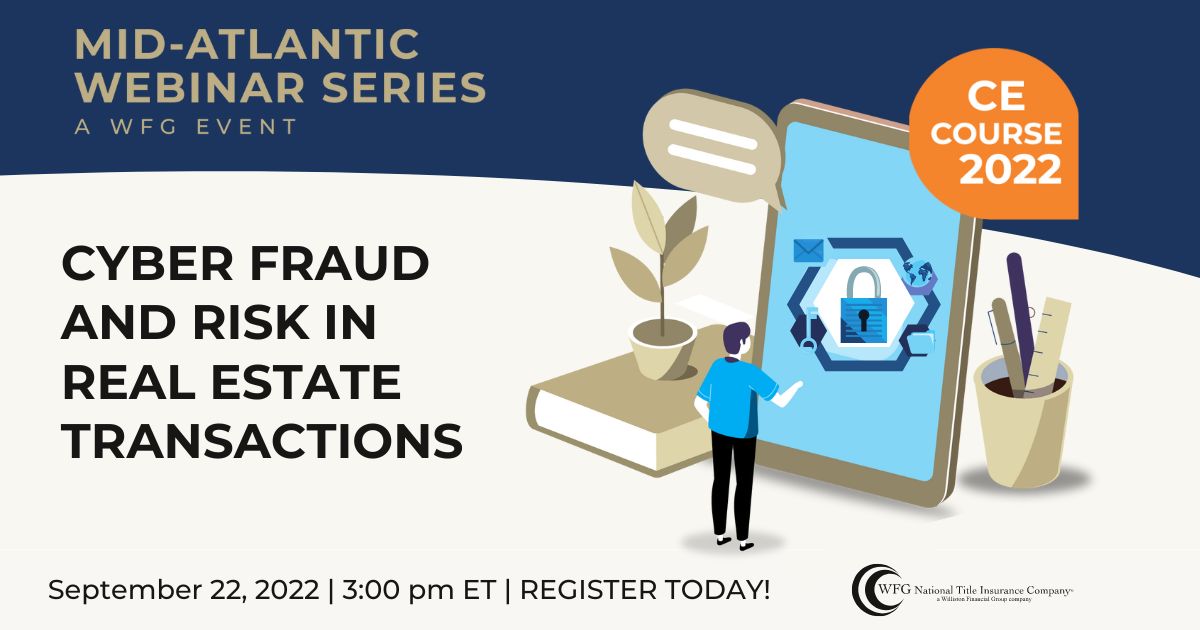 Have you considered what the impact of a cyber-attack would cost you and your company if you fell victim to wire fraud?
Join WFG National Title Insurance Company, in collaboration with WEST*, for Cyber Fraud and Risk in Real Estate Transactions on September 22, 2022, at 3:00 p.m. ET, presented by Bruce Phillips, CISSP, SVP & Chief Information Security Officer for WEST. During this class, Bruce will outline the types of attacks to look for, the risk involved, and how to manage them.
By attending this class, you can also expect to learn:
The actual impact cyber fraud has had on the real estate industry.
How to identify social engineering attacks.
What tools are available to protect your title company.
Jurisdiction: Virginia
Provider Number: 136991
Course Offering: 224397
Approved for 1 Hr. 
Please note that this course is a Company/Agency sponsored Continuing Education Course and ONLY a Virginia Insurance License Number ("VLN") or a National Producer Number ("NPN") will be excepted forms of identification for registration.
 
Please visit the Pearson VUE's Virginia CE webpage for a complete detailed list of compliance requirements. www.VirginiaInsuranceCE.com [home.pearsonvue.com]
Jurisdiction: District of Columbia 
Provider Number: 500020767
Course ID: 6000127256
Approved for 1 Hr. Gen-1
Jurisdiction: Maryland
Provider Number: 210776
Course ID: 110017
Approved for 1 Hr. Title credit
Jurisdiction: Tennessee
Provider Number: 500025499
Course ID: 6000130180
Approved for 1 Hr. Gen-1
*WEST, a Williston Financial Group company