WFG Spark22 Regional | Southwest
September 21, 2022 @ 8:30 am

-

3:00 pm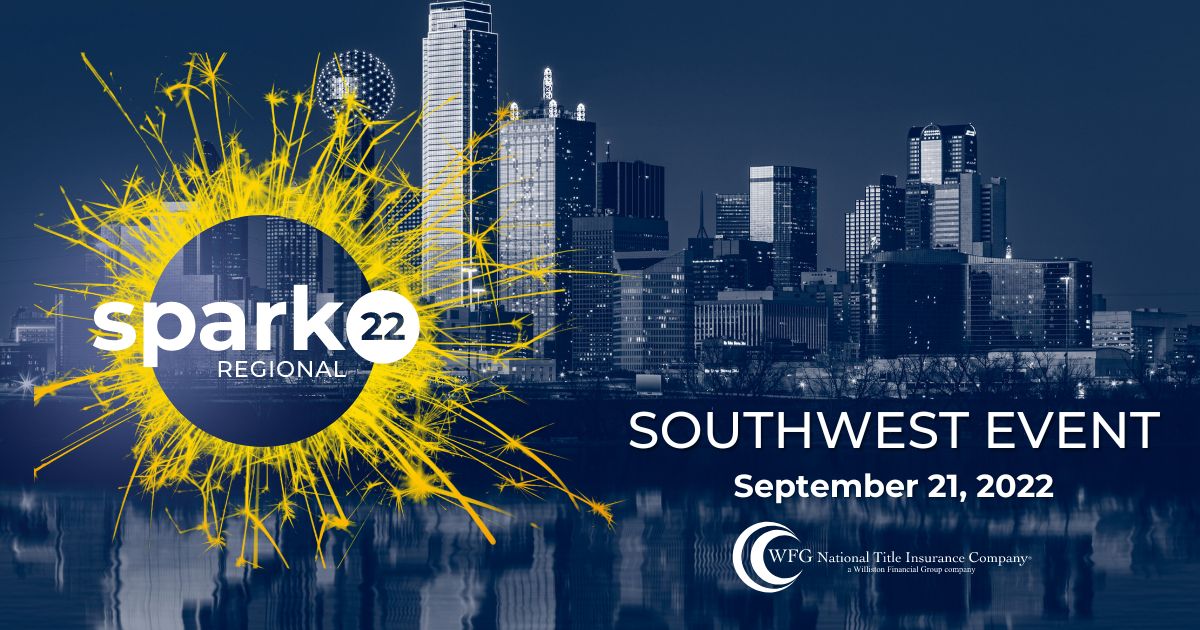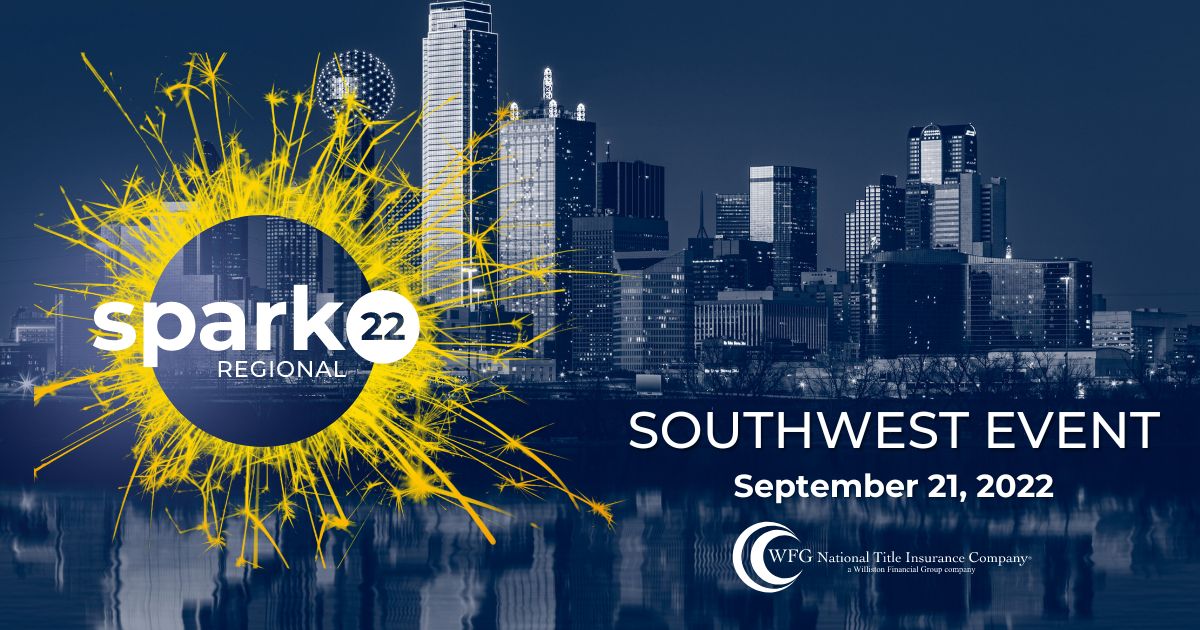 Why should you put the Spark22 Regional | Southwest event on your must-do list?
We asked YOU, the title professionals, what you needed most as you head into a fast-changing and uncertain 2023.
You said CONTENT – actionable SALES content you can quickly implement to drive your bottom-line success.
Attend the Spark22 Regional Southwest event, and you can expect to walk away with:
Simple tools to fuel sales and enable growth.
Actionable strategies to create connections and drive business.
And an understanding of what's ahead for the future of the real estate industry.
Whatever your business size, you will walk away with usable strategies, quick solutions, and simple tools to fuel YOUR sales, enable YOUR growth, and propel YOUR company into the future.
Join WFG National Title Insurance Company, in collaboration with WEST* on September 21, 2022, as we continue the Spark22 Regional event tour!
*WEST, a Williston Financial Group Company