New York CE/CLE Webinar: Social Media Ethics Issues
March 15 @ 10:00 am

-

11:00 am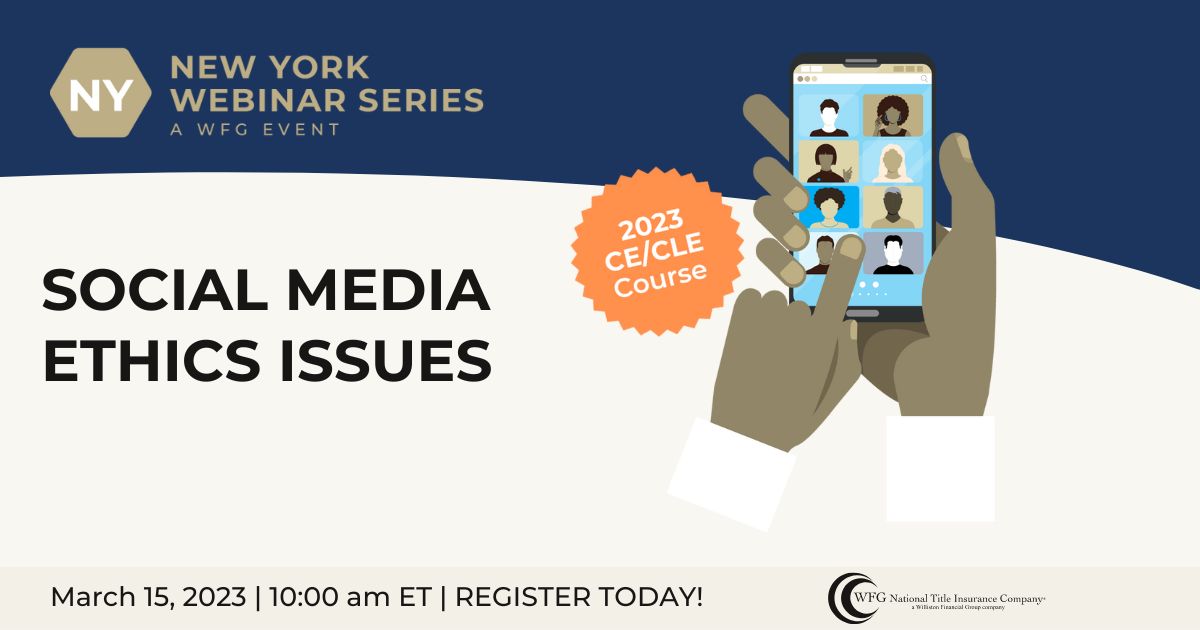 Social media is an essential tool for title professionals to connect with clients and build their brand in today's digital world.
However, it's important to understand that using social media comes with ethical responsibilities. From breaching confidentiality to complying with advertising, title agents must navigate a complex set of ethical requirements.
Join us on Wednesday, March 15, 2023, at 10:00 am ET for Social Media Ethics Issues, presented by Mitchell T. Borkowsky, Esq., Law Offices of Mitchell T. Borkowsky and Former Chief Counsel to the NYS Grievance Committee for the Tenth Judicial District.
During this session, Mitchell will provide title professionals with the knowledge and skills to comply with ethical requirements while using social media.
Mitchell will cover topics such as:
Ethical Concerns regarding actions of subordinate employees
Risks of breaching confidentially
Complying with advertising
This program provides you the opportunity to earn one credit towards the ethics requirement, appropriate for newly admitted and experienced attorneys.
New York CE/CLE Approved for 1 Ethics credit