Texas CE Webinar: Lien Lien Go Away – Handling Unusual or Difficult Liens
March 14 @ 11:00 am

-

12:00 pm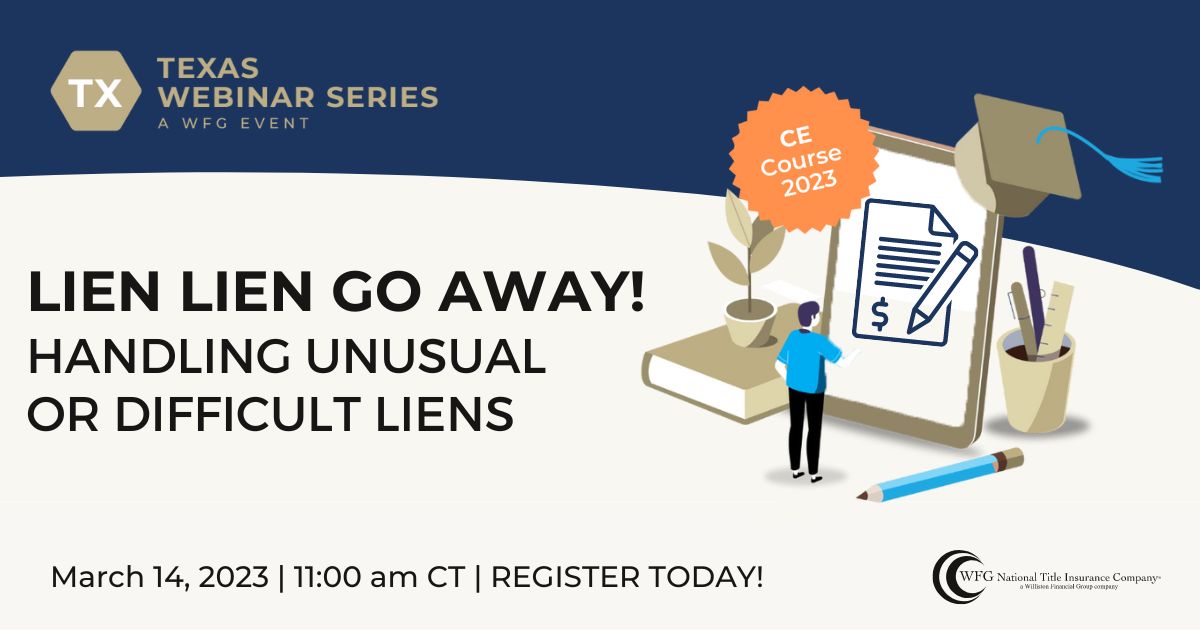 Join us on Tuesday, March 14, 2023, at 11:00 am CT for Lien Lien Go Away! Handling Unusual or Difficult Liens, presented by Celia Tatum, State Underwriting Counsel.
An existing mortgage lien shows up on the Schedule C – no problem, you know what to do. What happens when a less common, unclear or oddball lien appears? What is it? Does it attach to the property? Learn this and more, as Celia walks you through how to identify these strange liens and what it takes to make them go away!
By attending this course, you will learn the following:
The correct steps to insure property with a UCC lien filing for solar panels, or water treatment systems
Why you should pay attention to municipal liens, tax transfer liens and other priority liens
How to handle MERP, PACE, hospital liens and other less frequently encountered liens
One hour TDI credit pending approval.