Texas CE Webinar: A Brave New (Title) World – Escrow, Ethics and Combating Fraud
December 12 @ 11:00 am

-

12:00 pm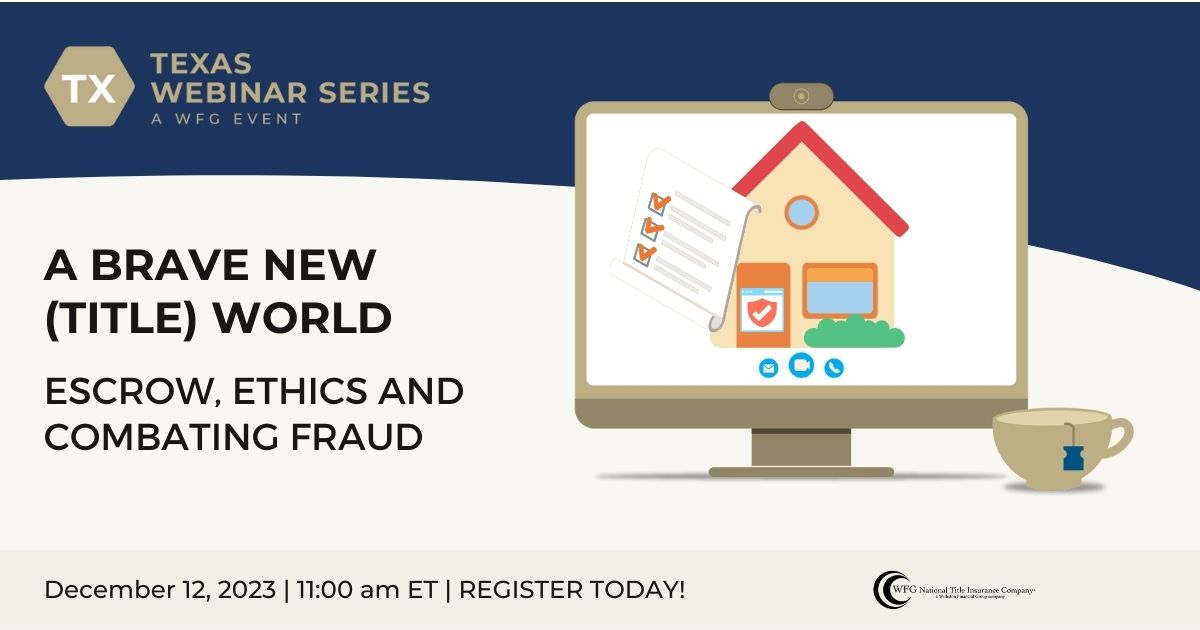 Join us for our final 2023 Texas CE webinar on Tuesday, December 12, 2023, at 11:00 am CT for the A Brave New (Title) World – Escrow, Ethics and Combating Fraud presented by Megan Piechowiak, State Underwriting Counsel.
Title agencies and escrow officers owe a fiduciary duty to many parties, which can place them in a potentially conflicting or ethically confusing situation. Add fraudulent transactions and bad actors, and the ethical considerations significantly increase.
During this course, Megan will cover how to handle broken contracts and complicated escrow matters. She will also help navigate what to do when your duties to parties conflict.
By attending this course, you can also expect to learn:
What fiduciary duties and ethical standards you have as a title agent
Why it is essential to understand the consequences of failing to adhere to your duties
What to look for if you suspect elder abuse, false identities and other fraudulent activity in your transaction
One-hour TDI Credit Pending Approval.