Texas Webinar: Correction Instruments – Non-Material vs. Material
April 13, 2021 @ 11:00 am

-

12:00 pm

Free Webinar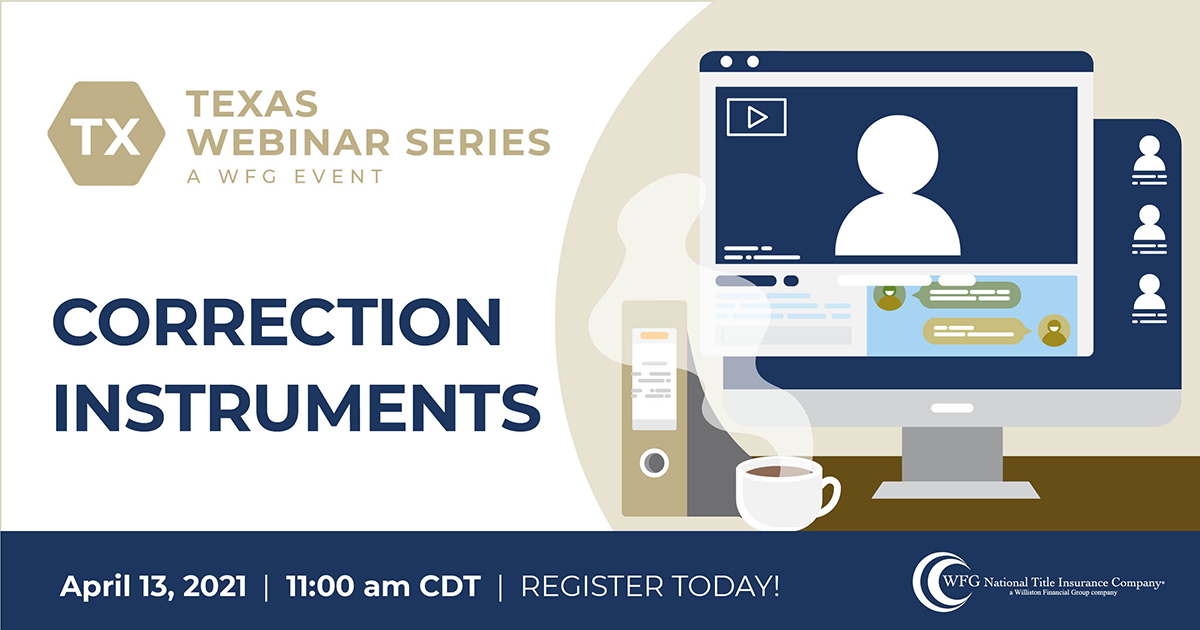 Do you know the difference between a material correction instrument and a non-material correction affidavit and when you should use one or the other?
If you are not sure, then register to join us, April 13, 2021, at 11:00 am CDT for Correction Instruments presented by Leslie Johnson, VP, Texas State Underwriting Counsel.
During this class, Leslie will provide a broad overview of material and non-material correction instruments under the Texas Property Code, Sections 5.027 – 5.030.
You can also expect to learn:
What can be corrected from a prior transaction, and what cannot.
When to use a material correction instrument or a non-material correction affidavit.
The statutory requirements for correction instruments and who must sign them.
The effect of a valid correction instrument on your transaction.
Approved for 1 Hour TDI Credit