{Webinar} 2021 Comeback: Leverage QR Codes to Streamline and Grow Your Business
April 6, 2021 @ 2:00 pm

-

2:30 pm

Free Webinar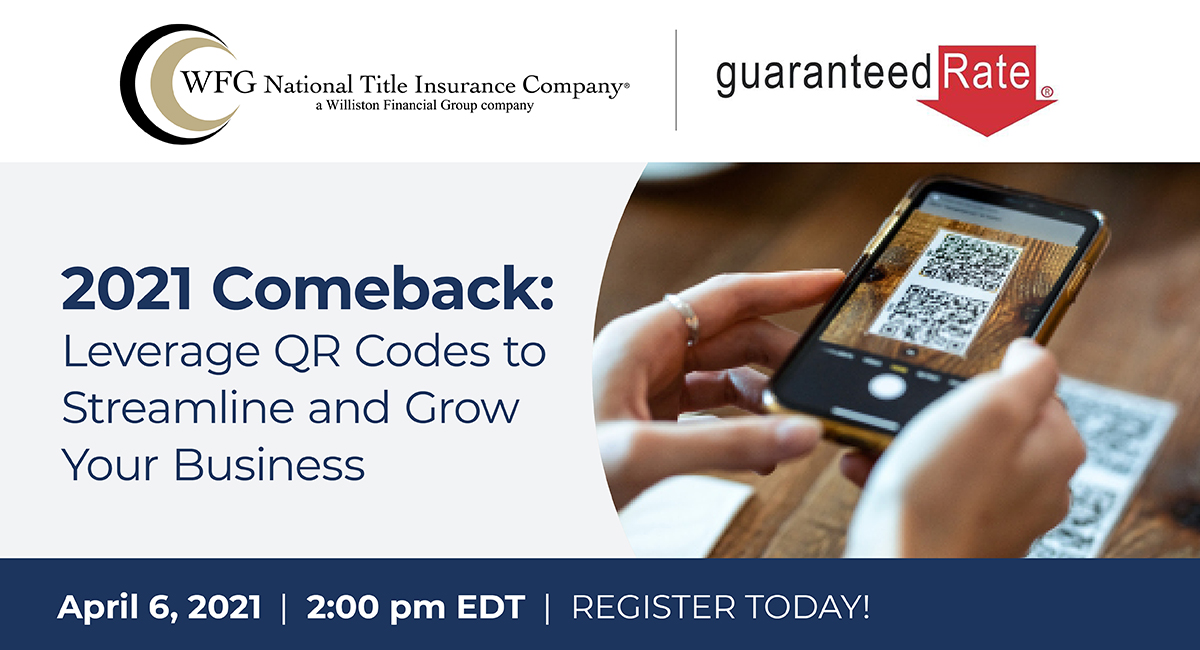 Do you remember QR codes? They were here…then they were gone.
Now QR codes are back with a vengeance! A decade ago, what was once a flash in the pan trend has quickly surged back to relevance and wide popularity, and limitless possibilities.
Mark your calendar to join WFG in collaboration with WEST* for 2021 Comeback: Leverage QR Codes to Streamline and Grow Your Business presented by Sam Trimble, Marketing and Technology Director WEST. During this 30 minute seminar, Sam will re-introduce the concept of QR codes and the best ways to leverage them in your business.
Skills you can expect to learn:
Tips and tricks to creating your own QR codes, for FREE!
How to streamline your sales and advertising cycles (you may even save money…and trees!)
How to grow your market authority using QR codes.
*WEST, a Williston Financial Group company