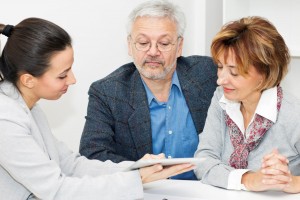 Most people, real estate professionals included, have only a vague idea about how their credit score is determined. People outside of the real estate and lending world often have even less of an idea about how important their credit score really is, or how their actions affect it. Part of any agent or broker's job is to explain at least the basics of credit scores to their clients, especially as they relate to mortgage rates and monthly payments.
For would-be buyers whose scores are too weak for a home loan, it is in the interest of real estate professionals to educate them on the basics of credit score generation, and the steps they might be able to take to improve their scores. Certainly, referring them to a credit repair expert is one option, but there are some basic pointers you can offer that could make a significant difference, over the course of even a few months.
Realty Times posted a simple, but informative, credit tutorial this week. Here are some of their tips:
Pay your bills on time. Don't worry if you've missed a payment, catch up and stay current.
Keep balances as low as possible on your credit cards.
Don't move your credit from card to card. If a credit card company is charging more you higher interest than you feel is fair, contact them and negotiate a lower interest rate. Or pay the card off in full.
Read the rest of their tips, as well as a tutorial on the basics of credit scores, HERE.
The post Get to Know Your Credit Score appeared first on WFG National Title Insurance Company.